Meek Mill is finally getting some justice in his decade long legal battle.
An appeals court in Pennsylvania overturned rapper Meek Mill's conviction in a drug and gun case that dates back to his arrest in 2007 when he was 19 years old. The unanimous decision came from three judges who granted Meek, born Robert Rihmeek Williams, a new trial based on new evidence that brings up questions of police misconduct, according to the Associated Press. The judges said they believe Meek would likely be acquitted if the case is retried.
The Pennsylvania Superior Court also overturned Meek Mill's parole violations that sent the "Championships" rapper to jail for five months in 2017. The court also threw the infamous judge who kept Meek on probation for ten years off the case. Meek Mill and his legal team have spoken out against Philadelphia judge Genece Brinkley several times, accusing her of having a personal vendetta against the rapper.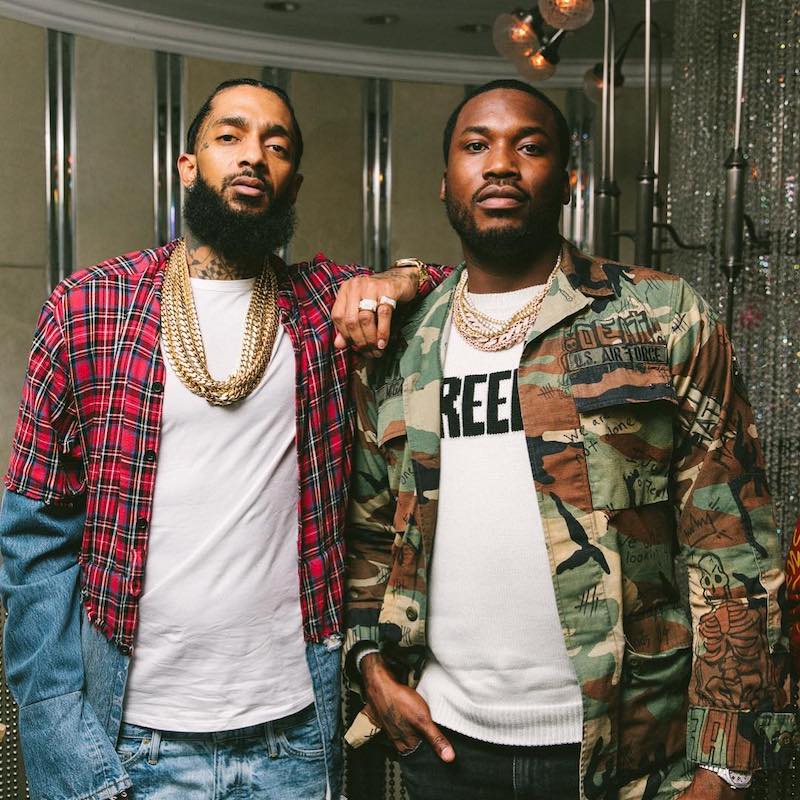 "We conclude the after-discovered evidence is of such a strong nature and character that a different verdict will likely result at a retrial," the court said.
The decision comes on the heels of the 32-year-old launching Dream Chasers Record Label in a joint nation with Jay-Z's Roc Nation on Tuesday. Meek will act as the president overseeing the label and its staff.
Meek Mill reacted to the back-to-back blessings on Twitter.
"I'm not on probation right now … new label with jayz!!! Today was lit already "wtf GOD" you ba actin a fool," he tweeted.
Meek has been counting up wins ever since his release from prison in 2018 and has become the face for criminal justice reform. In April, he and Jay-Z announced the REFORM alliance to help reduce the number of parolees that become trapped in the system, serving unjust parole sentences. In June, the "Dreams and Nightmares" MC became a co-owner of Lids Hats apparel company.
I'm not on probation right now…new label deal with jayz!!! Today was lit already ????????????????????????? "wtf GOD" you be acting a fool ????????

— Meek Mill (@MeekMill) July 24, 2019