Vybz Kartel has been hospitalized.
The incarcerated dancehall icon was rushed to the University Hospital of the West Indies in Kingston on Tuesday where he was admitted in serious but stable condition. The nature of his illness was not disclosed, but a highly placed source inside his management confirmed with Urban Islandz that he was admitted under heavy police guard this morning.
"The doctors are now running some tests to zoom in on the root cause of his illness, and I know he has been complaining about feeling some pain in his chest and side," sources told us. "He had some complications that am not privy to disclosed the full details and like I say the doctors are doing their tests and we just have to leave it up to them and asked the fans for prayers."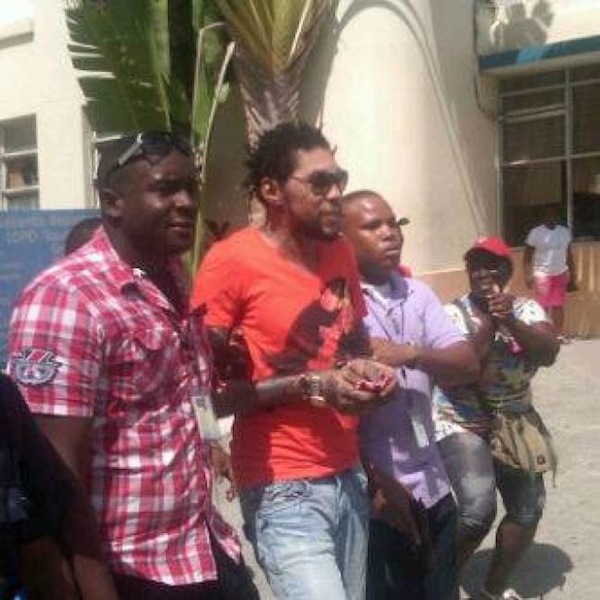 Vybz Kartel, whose real name is Adidja Palmer, was taken to the hospital in June 2013 after complaining about severe chest pain. He was treated for a possible lung infection and released where he was brought back to prison.
The dancehall hitmaker was again rushed to the hospital in 2015 for another mysterious illness. At the time, sources told us that he was treated for a possible kidney infection. The bottom line is, Vybz Kartel is ill, and we don't know the true nature of his illness.
Kartel is eight years into his life sentence for murder, but his recent appeal case is giving him and his co-conspirators a new lifeline for freedom. A verdict, in that case, is expected to be announced sometime soon. Nevertheless, the "Back To Life" deejay and his legal team remains confident that the Court of Appeal will exonerate him of his murder conviction and released him from prison. His lawyers are gunning for a full release, but the judges could also decide on a retrial.
Pray for Vybz Kartel.