Vybz Kartel got a break from being behind bars today but not in the way he would have hoped.
The dancehall star was rushed to the Kingston Public Hospital, KPH, earlier today after complaining of having severe chest pain.
Vybz Kartel, who was in handcuff and accompanied by heavily armed police officers, was treated at the hospital and then taken back into custody at the Horizon Remand Center.
The "Dancehall Hero" was clad in a orange T-Shirt and a washed out blue denim pants.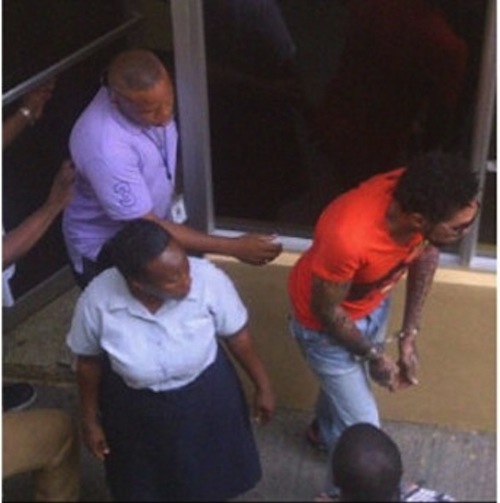 Scores of the deejay's fans gathered outside the hospital to show their support.
Sources close to the former Portmore Empire deejay told Urban Islandz that he is doing much better since his visit to the hospital.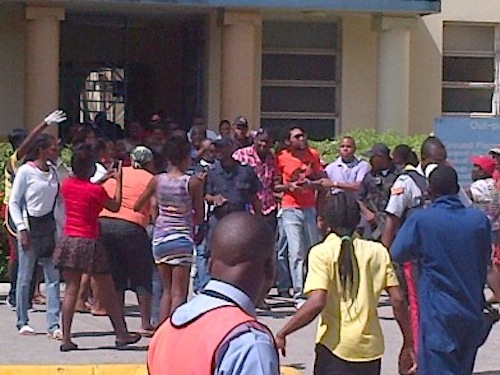 Vybz Kartel, born Adidja Palmer, has been behind bars since September 2011. He is awaiting trial on two murder charges in relation to the death of dancer Clive "Lizard" Willians and St. Catherine businessman/promoter Barrington "Bossie" Burton.
He returns to court on July 10th.