Is Mavado back in Jamaica.
On Sunday, Mavado posted a photo of himself in Jamaica overlooking his new apartment buildings and that sent fans into a frenzy. The Gullyside singer has been in the United States where he is a legal permanent resident since June. He has also been touring the world but managed to steer clear of Jamaica where there is a warrant out for him to turn himself into police. His 16-year-old son is also currently behind bars facing murder, weapon, and conspiracy charges. We're told that one of the reasons for Mavado staying away from Jamaica is because he feels his life is in danger.
Mavado didn't say if the photo is an old pic nor did he say he is in Jamaica, but the pic shows him in the island lighting up a blunt. "Sunday progress," he wrote in the caption. The "Progress" singer has been getting some criticism from dancehall fans for what they say is him fleeing Jamaica leaving his son behind to face a mountain of legal troubles stemming from a crime that he was involved in.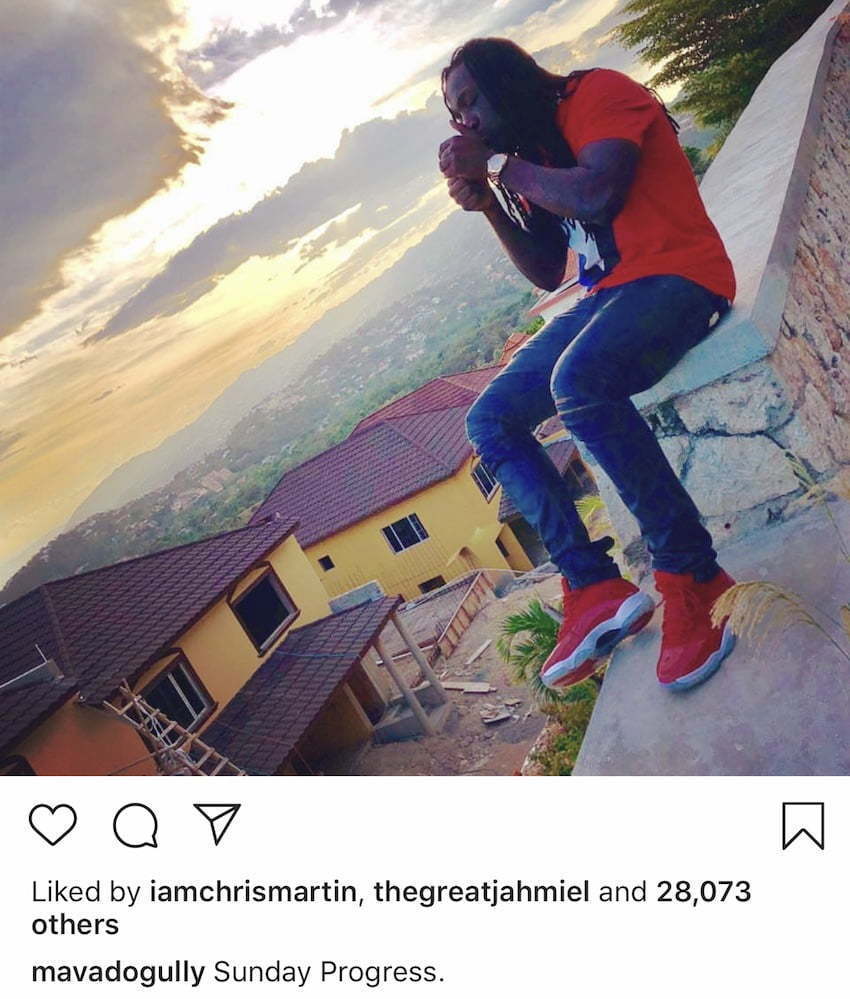 In case you have been in the dark, Mavado was shot at in Cassava Piece, where he grew up, in June of this year. The singjay allegedly got into a fight with another man who was in a domestic dispute with his son. That man left and came back with his friends who shot at Mavado.
Three days after the shooting, one of the men who shot at Mavado was brutally murdered in Cassava Piece, and Mavado left the island. Cops say the hit was ordered by the singer and delivered by his son and they have text messages to prove it. So far his son has been unable to get bail and cops are not saying whether or not there is a warrant out for Vado's arrest.