Mavado's teenage son was arrested at the singer's mansion yesterday.
Mavado is currently wanted for questioning by the Constant Spring police over an increase in violence in Cassava Piece. Law enforcement sources told Urban Islandz that they want to question the singer in relation to a killing of a young man in Cassava Piece earlier this week. We're told that the man was shot dead and chopped before his body was light on fire by his killers.
On Tuesday, a swarm of police officers converged on Mavado's mansion in Norbrook and take his 16-year-son, Dantay Brooks, and other members of his family, including his cousin Chase Cross, into custody. The dead man has been identified as Lorenza Thomas, 23, popularly known in the community as Israel. His killing is believed to be a reprisal following the shooting incident involving Mavado on Saturday.
Thomas is only the second person to be killed over the past few days. Within hours after the Mavado shooting incident, a man name Ian Robinson, also known as Gaza Man, was shot and killed outside the Constant Spring market in Kingston. Gaza Man is believed to be an associate of Mavado who was involved in a physical confrontation with a man in Cassava Piece who later shot at him.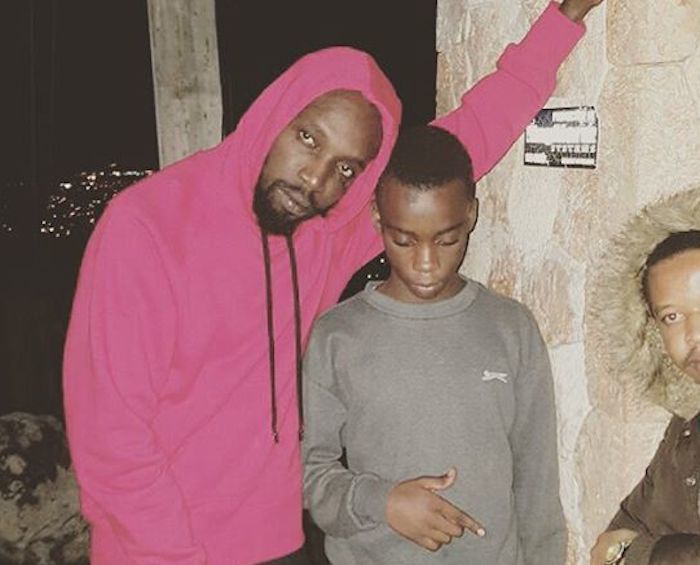 Mavado's brother and cousin are also in police custody but are yet to be charged with a crime. On Tuesday, the Jamaica Constabulary Force issued a bulletin for the dancehall entertainer to turn himself into police by midday today. Police sources told us that he left the island yesterday and his whereabouts are not known.
Mavado has been living in Florida most of the time these days and is currently a U.S. resident. There is no word yet if he will be flying back to Jamaica to meet with cops, however, his attorney is aware of the situation.
Cops have not indicated if Mavado will be charged for any crimes, but they say they want to talk to him because they believe that he can help them in their investigation of the killing of Lorenza Thomas. We're told that a warrant is now out for his arrest after missing the deadline. Mavado will be performing in West Palm Beach for a show with Trina this weekend.