Vybz Kartel and Shawn Storm defense team slams the DPP in court today over accusations of misconduct during the murder trial.
Vybz Kartel and his three co-accused appeal trial resume on Monday in the Jamaica Court of Appeal. Shawn "Storm" Campbell's attorney Bert Samuels argued in court this morning that the Director Of Public Prosecution, DPP, Paula Llewellyn, gave the judge ill advice after learning about one of the juror's misconduct. On the last day of the trial, one jury member was arrested and slapped with corruption charges for allegedly trying to bribe other members of the jury including the forewoman.
Samuels told the appeal court that the DPP advice the judge to continue the trial even though the jury became tainted when one member told other to set the four men free because they are talented entertainers.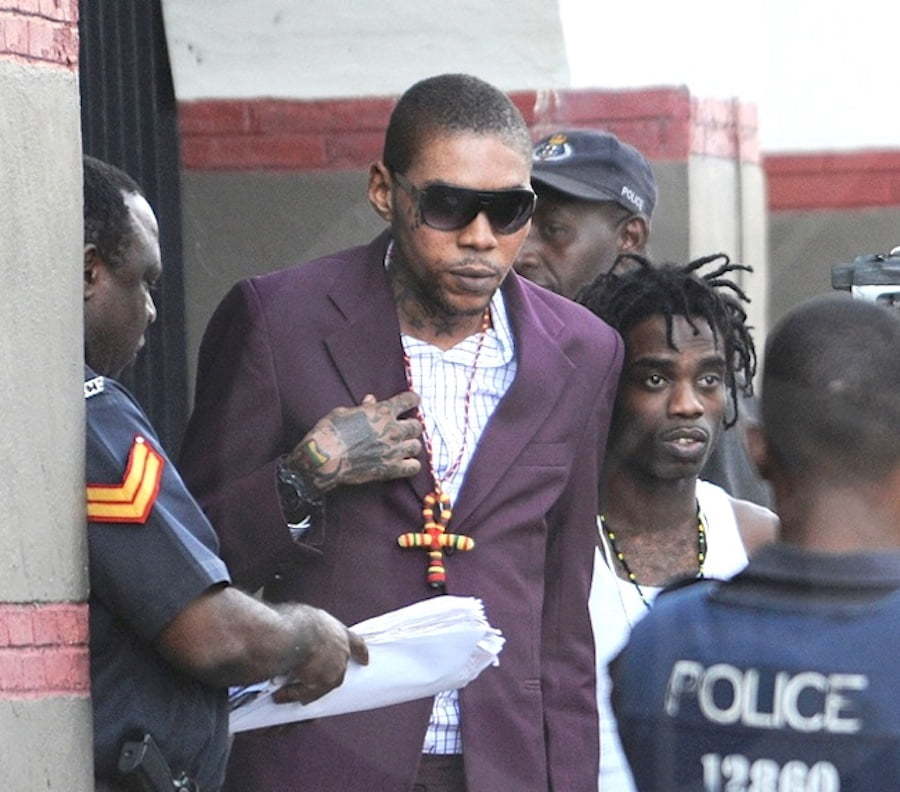 During the trial, the presiding judge Justice Lennox Campbell had consulted with the prosecution and the defense about continuing the trial or bringing it to a halt over the alleged $500,000 bribe by the corrupt juror. Bert Samuels said Llewellyn urged the judge to continue the trial despite strong objection from the defense. The attorney told the court that the DPP told the judge to warn the jury about the oath they took rather than declaring a mistrial.
"That concedes that she acknowledged that the jury is tainted and no longer independent," Samuels told the appeal court. He added that the DPP advice amounts to "prosecutorial misconduct."
Vybz Kartel, real name Adidja Palmer, Shawn Storm, Kahira Jones, and Andre St John, were convicted of murder in March 2014. The trial was lengthy and highly controversial with the defense team pointing out numerous problems with the case including investigators mishandling some of the evidence and police intimidating witnesses.
The four men were given life sentences at hard labor with the possibility for parole ranging from 25 to 35 years. Vybz Kartel and his co-accused are now before the Court of Appeal in an effort to have their conviction overturn.