Mavado is sending prayers up for his teenage son who is currently behind bars and facing life in prison if convicted for murder.
Mavado, who is currently overseas, made another post on Instagram this week where he quoted a bible verse and left a powerful message for his fans and most importantly his 16-year-old son. The teenager is currently held in a juvenile detention center in Kingston while he awaits the outcome of his bail application. His next court hearing is set for July 31st when he will know his fate as it relates to getting bond.
Sources told Urban Islandz that Mavado is taking his son's legal perils very hard and is working overtime through his lawyers to beat the charges against him. "Rejoicing in Hope; patient in tribulation; and continuing instant in Prayers'. ..Romans 12:12," Vado wrote on IG in the caption of a photo of his teenage son and daughter.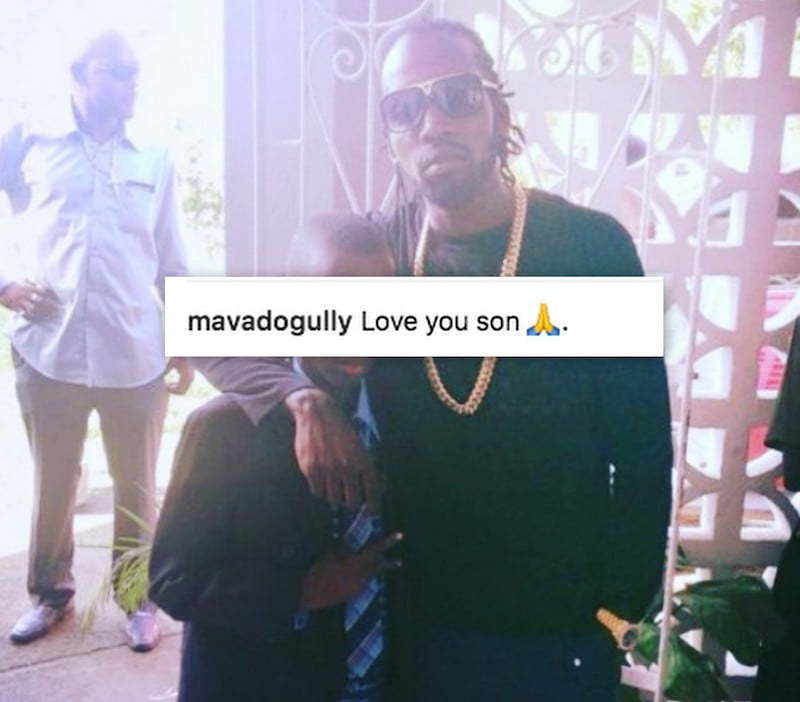 "Good morning, some of us today have had unfair things happen," he continues. "Life has not turned out like we had hoped, but God wants us to rise up out of those ashes, put on a new attitude. He will not only bring us out, but He will bring us with twice of what we had before. God wants to perfect the things that concerns us, continue to trust Him.
Be safe, have a very Blessed day."
There is still no idea whether or not Mavado will return to Jamaica anytime soon to meet with cops. The dancehall icon has been avoiding the island because he is in fear of his safety.
In other Mavado news, the Gullyside singjay has a new single out "Diamond Body" featuring Stefflon Don. The track was released on Friday and is featured on DJ Frass new beat Netflixx Riddim. The singer did promised his fans some new music earlier this week and he delivered a banger.