Mavado's son will know if he will be granted bail on July 31st.
Mavado's 16-year-old son is currently held in a juvenile detention center without bail. The teenager is facing murder and conspiracy charges for a reprisal killing that took place in Cassava Piece on June 5th this year. His lawyer, Bert Samuels, has applied for bail but so far the judge has not made a ruling. The prosecution strongly opposed bail for the teenager arguing that he is a flight risk.
The bail application for Mavado's son has been before the court since last month and now we're told his attorney that he will have to wait another month before knowing his fate. Samuels says he will continue to make arguments in court why his client should be granted bail.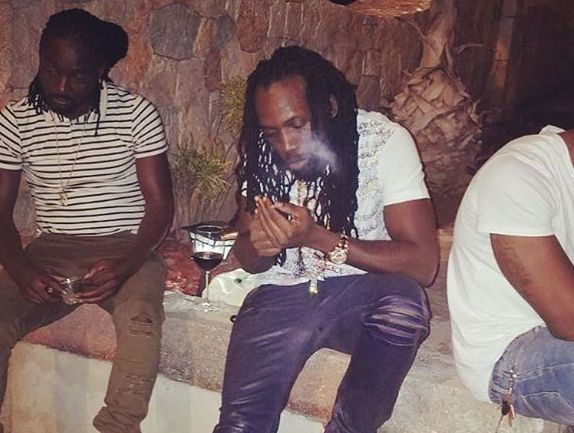 Nevertheless, Samuels, who also represents dancehall Shawn Storm, says his client is safe where he is being housed at the Metcalfe Street Juvenile Remand Centre. Mavado's son is jointly charged with murder along with 23-year-old Andre Hines. Cops say the teenage directed Hines to behead the victim, 22-year-old Lorenza Thomas, who was shot and chapped to death before his body burnt inside his home.
Thomas' killing is a reprisal for a June 2nd incident in Cassava Piece where Mavado, real name David Brooks, was shot at by a group of men after getting into an altercation with one of them who had a dispute with his son.
The dancehall singer left the island two days after the shooting incident to fulfill touring contract. He was not in Jamaica when Thomas was killed, but police officers have since issued a notice for him to turn himself in for questioning. The singer has not yet returned to the island despite police warning that they will seek to have him extradited.