Drake gave Popcaan's new album Forever some strength ahead of its July 20 release.
We all know that anything Drake touches turn to gold. His new album Scorpion is already platinum, and this week the project became the first album ever to reach one billion streams in one week. On Saturday, the 6 God gave some of his strength to his close friend Popcaan who is getting ready to unleash his sophomore album. "@popcaanmusic JULY 20 mawdddd again," Drizzy wrote on IG.
Urban Islandz reached out to our sources inside OVO to find out Drake will be on the album, but we didn't get a definitive answer. "You just have to wait until the album comes out to find that out," OVO sources said.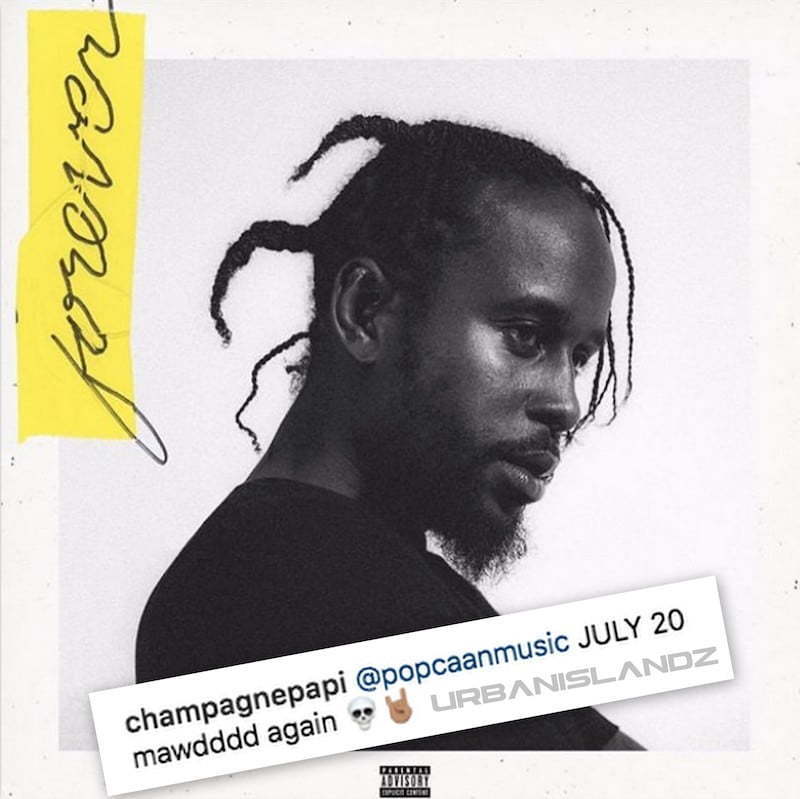 Drake and Popcaan have yet to collaborate on a full single, but they previously collaborated on the first version of Drizzy's hit single "Controlla" which was eventually yanked from his 2016 album Views. The 6 God and Rihanna previously sampled Popcaan 2014 hit single "Love Yuh Bad." Perhaps this is an opportunity for these two artists, who are at the top of their game in their respective genres, to finally drop a song together.
While the Unruly Boss is busy readying his new album, the Toronto rapper is making waves across hip hop with his new album Scorpion. It's hard to believe that Drake just keeps raising the bar higher every time his critics say he can't.
Just last month, Ice Cube says Drake reign in hip hop is over because most rappers only reign for three years tops. Drizzy has been doing it for around five years now and it seems like he is just getting started. "At the top, you only got three years at the tip top of the rap game and then you got to find your place in this thing," Cube said in an interview.