Drake wants Rihanna to release that Sizzla collaboration.
Last month, Urban Islandz reported that Rihanna has an upcoming single with reggae/dancehall legend Sizzla. We know that Drake is an avid follower of dancehall music and is a regular on this site, so it seems he got wind of the story and is now sending a clear signal to his old flame to that banger. 6 God posted a pic of himself and his DJ at the booth playing some music. "Run some Sizzla immediately," he wrote.
Drake has been a big fan of Sizzla music for years. During a performance at the 2015 Wireless Festival in London, Drizzy performed a cover of Sizzla's classic "Just One Of Those Days" and Gyptian's "Serious Times." The crowd went wild when he dropped that vocals but let's not forget that London has a strong Jamaican contingent. Rihanna is also a huge Sizzla fan and last month we saw her in Barbados attending a Kalonji concert. She also previously worked with the dancehall legend on a remix of his single "Give Me A Try."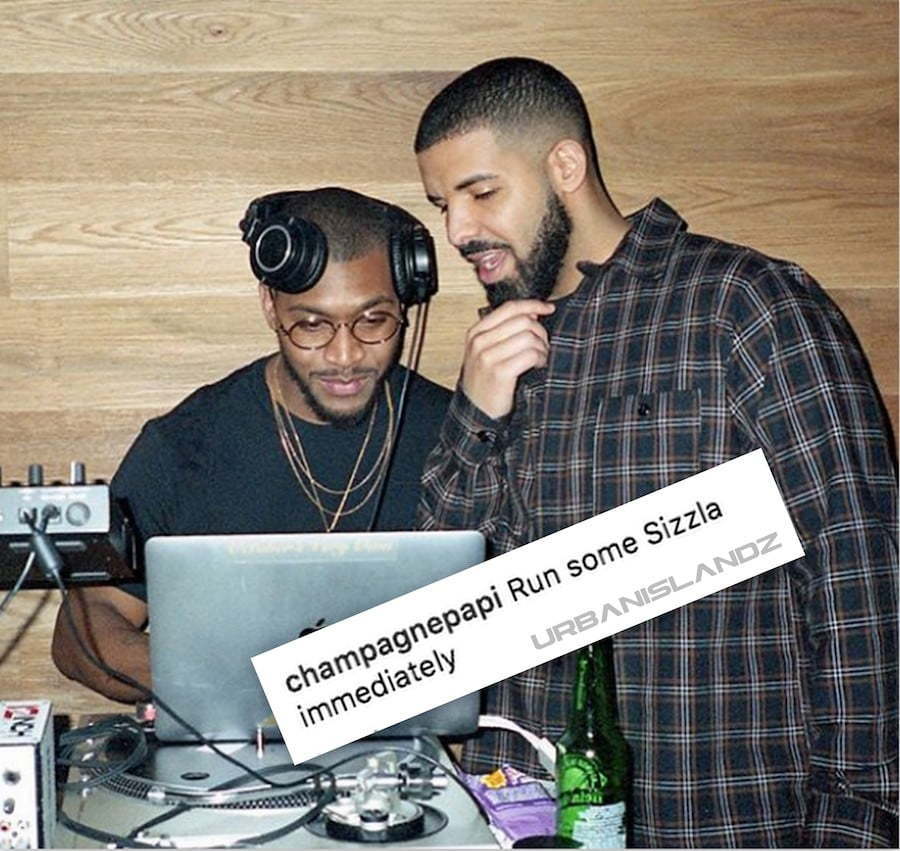 Urban Islandz sources revealed to us that Rihanna spent a few nights inside a studio in New York City recording some new music for her upcoming album. We're told that her team reached out to his team in Jamaica for the collaboration and he said yes. RiRi also registered a new single last year with Buju Banton titled "Phatty." We're told that the track sampled one of the Grammy-winning reggae star's classics and will be featured on her upcoming album.
Rihanna has not released any details on her new album, R9, but we do know that she has been working on it since around the middle of last year. The new project will be the follow-up to his 2016 chart-topping album ANTI, which spawned dancehall hits like "Work" featuring Drake. RiRi and Drizzy rekindled their romance that same year before breaking up in the fall of 2016.