Vybz Kartel's Gazanation fans are some of the most loyal fans in dancehall and it's always best to not get on their bad sides.
By extension, a lot of Gaza fans will also support former Gaza members like Tommy Lee Sparta. Last week, Sean Kingston and Tommy Lee Sparta got into it with Alkaline's Vendetta fans when the reggae pop singer posted a video of himself playing with the Mobay deejay's hair and another clip of him sleeping inside his Porsche.
Alkaline took a subliminal shot at both artists calling them b*tches and that didn't go over well for the Gaza/Sparta fans. Over the weekend someone went a dug up an old photo of Alkaline and another man, but it wasn't just another old pic. If you look closely, you will see the man finger touching Alkaline's nipple. This could be just mere coincidence or it could be calculated. Nevertheless, this is what the beef has come down to, a war of who have the gayest pictures.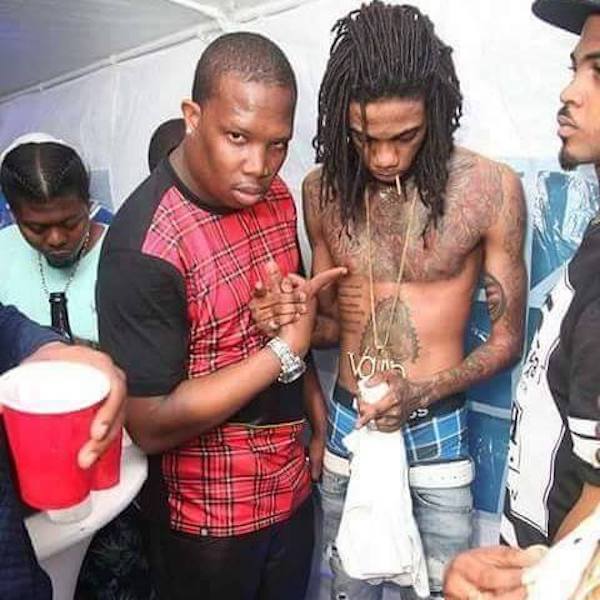 The photo has been online since around 2015, and Gazation fans are are going in on social media about it. "Long time we know that Alkline is a fish but this prove it," one fan wrote. This is the video that Sean Kingston posted on IG of himself putting his hands in Tommy Lee Sparta's hair. Do you think fans are reaching or is there something in this photo and video to be concerned about? Sound off in comments below.