Funkmaster Flex is catching some heat from Drake's fans and folks inside his circle after making some negative remarks against the Toronto rapper this week.
The Hot 97 Radio host went on a rant on Twitter earlier this week attacking Nicki Minaj and Drake for allegedly not writing their own raps. "Rappers with ghostwriters are entertainers not lyricist!!! They don't count when u talking bars! #Facts," he tweeted, before adding "Rapper with ghostwriters get mad when they get called out because they know there's a difference!"
It's no secret Funkmaster Flex is not a fan of Drake and attack the Young Money rapper at every chance he gets. In December he went after Drizzy for dating Jennifer Lopez calling it a slap in the face for Diddy. In August last year, the veteran radio disc jockey went on a rant on his radio show about Drake not writing his own raps.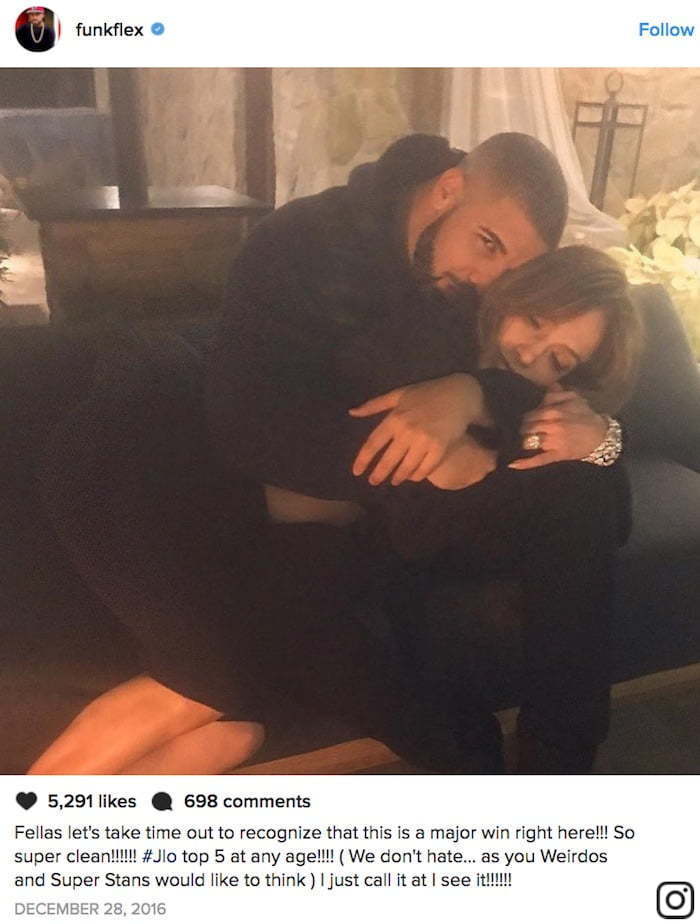 Yesterday, Drake right-hand man Chubbs seems like he had enough and posted a very direct message for Funkmaster Flex. "Tell Some Old Pu**y Fi S*ck Dem Madda!!!!! #KeepUpPu**y #ItsJustDifferent #MoreChune #MoreHate #MoreLife," he wrote in the caption of a video clip of Drake performing his single "Fake Love." Drizzy himself has not address Funkmaster Flex but in the past, he took shots at the radio host and just leave it at that.
Drake has been busy making his way across Europe with his Boy Meets World Tour. The OVO head is also expected to release his highly anticipated and oft-delayed new album More Life this weekend on OVO Radio on Apple Music. Needless to say that Drizzy don't have time to pay attention to Funkmaster Flex but his associates do and they are pushing back. Nicki Minaj is also getting some support from other quarters of hip hop like rapper The Game who blast Meek Mill earlier this week.