Meek Mill is the latest subject in Remy Ma's diss track "ShETHER" to deny her accusations.
After the track was released on Saturday, almost everyone in hip hop were asking did Meek Mill really snitched on his ex-girlfriend Nicki Minaj like that. A key part of her lyrics was when she revealed that Meek told her at the All-Star game that he and Nicki didn't had sex for three months because of some issues with her butt implants. Here are some of the lines.
"And I saw Meek at All-Star, he told me your a*s dropped / He couldn't f**k you for three months because your a*s dropped / Now I don't think y'all understand how bad her a*s got / The implants that she had put in her a*s popped / I was like, "Damn, 90 days and you couldn't have box? / Did she at least compensate? Start giving you mad top? / Her name Minaj, right? She ain't throw you some bad thots?" / He said "Nah," that's when I knew you was really a trash bop," Remy Ma raps (full lyrics on Urbanislandz.com).
Sources inside the Trinidadian rapper's circle exclusively told Urban Islandz that Meek Mill texted her on Saturday denying that he ever spoke to Remy Ma about anything remotely close to what she rap about on the track. "Meek text Nicki the same day the song came out and deny ever having a conversation with this chick, so there is a lot of denial and lies floating around," sources told us. "Nicki never had a problem with her a*s and if she chooses not give Meek any box for three months that has nothing to do with her ass."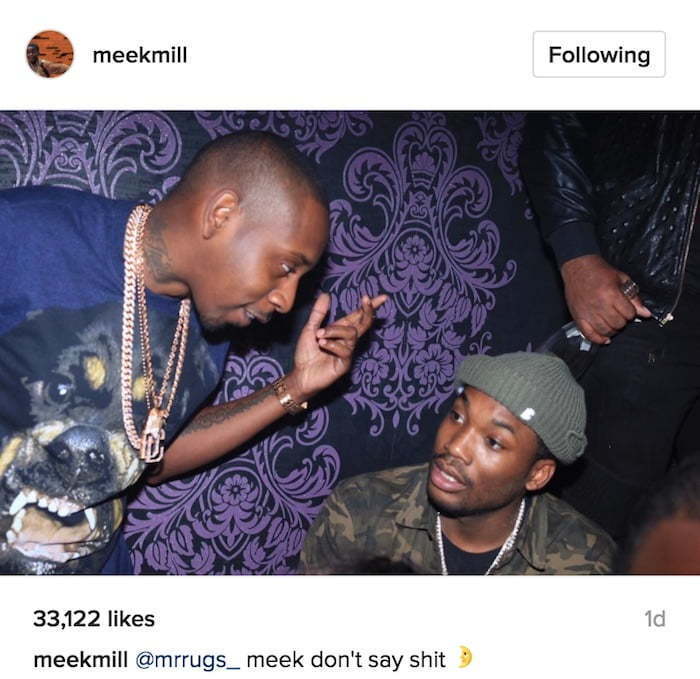 It's unlikely that Meek Mill will make a public statement like Trey Songz and Ebro because he vowed on social media that he will keep his silence despite getting pounded by fans and The Game. Trey Songz and Ebro have already stepped forward to deny accusations about them getting down with Nicki Minaj on the diss track.