Drake is currently experiencing some fallout with one of his OVO rappers name Mo-G.
Last weekend Mo-G took to his Instagram to went off on OVO particularly Drake's manager for stifling his career but now he is taking things a bit further by throwing Drizzy under the bus with accusations of ghost writing.
Drake and Rihanna Surprise Visit To Cancer Patient In Miami
We can all remember that ghost writing accusations were the root cause of the infamous Meek Mill and Drake beef. After cursing out OVO on IG, Mo-G then released an alleged text message between himself and Drake about writing hooks.
"This is a tittle of a song on views," Mo-G wrote. "After I did this sh** Oliver put me in the studio and He said they need new hooks new flows and bars and sh**… I didn't wanna be on these ni***z album cuz I'm not a slave only slave of Allah not the fake as "6god" it only gets deeper. Stay playing with me little forest hill creature."
This is the text that Mo-G claimed was sent between himself and Drake.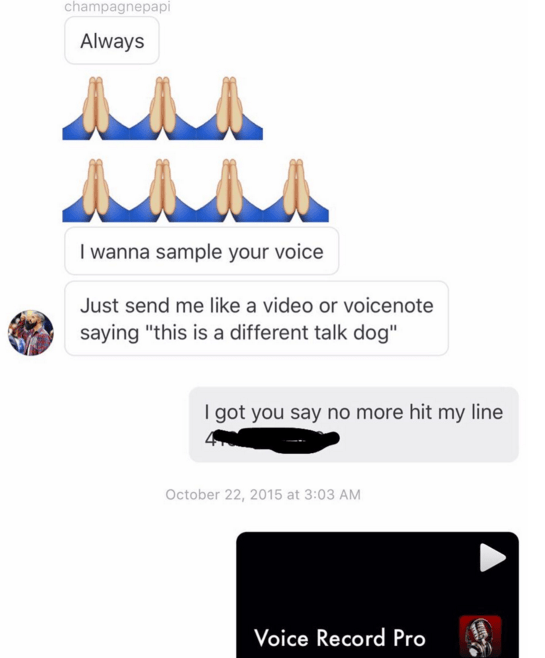 Drake has not responded to the accusations but somehow we feel like he will be taking up his pen to write another diss record. Meek Mill probably should stay silent on this one also.
The bottom line here is Mo-G is claiming that he helped made a few hits for Drake and he never see a dollar for his work. The Young Money rapper even shout out Mo-G in his recent single "Summer Sixteen."