The Drake and Meek Mill beef nowhere near over.
Drake released a new single "Summer Sixteen" on his OVO Radio show on Saturday night. The Toronto emcee has been prepping his fans since Friday that a new track is coming soon.
The new single was produced by Boi-1da, CuBeatz, and Noah "40" Shebib.
Meek Mill Diss Drake & Future On 4-4 EP (DL + Stream)
Since dropping the single at around 6 PM EST, the hashtags #Drake and #SummerSixteen have been trending worldwide on Twitter, signalling an epic start to the year for the Young Money rapper.
"OVO Sound Radio Episode 14 tmrw at 3PM PST/6PM EST…it begins," Drake wrote on his timeline.
OVO Sound Radio Episode 14 tmrw at 3PM PST/6PM EST…it begins.

— Drizzy (@Drake) January 30, 2016
Earlier this month Meek Mill released a new EP 4/4 where he took a few shots at Drake and now it seems that motivated Drizzy to hit the studio.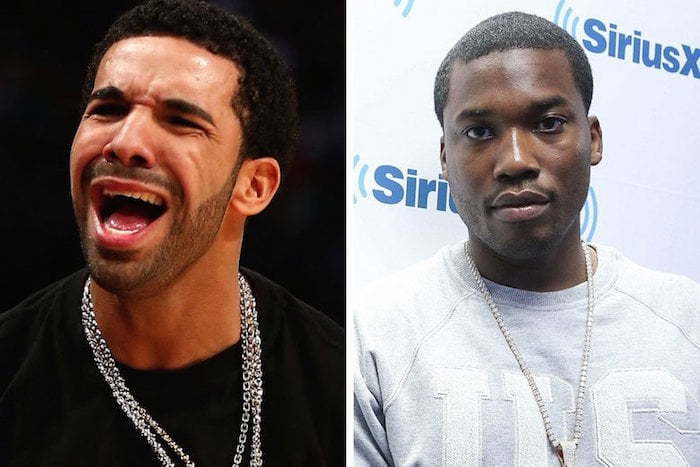 Check out some quotable lyrics:
"To do what you couldn't do / Tell Obama that my verses are like the whips that he in
They bulletproof / Minus twenty we in Pitt, feel that / Case catching in a canada goose
Famous as f**k but I'm still in the cut when they round up the troops / I'm just a sicko a real sicko when you get to know me ni**a / I let the diss record drop you were standing right below me, ni**a," Drizzy raps over a catchy beat.
"Had us fooled for a minute now we done all grown up / But I'm better off anyway, y'all never gon' finish Drake / Say you seeing 'bout it when you see me man y'all never home anyway / Thought of things that you shoulda said, said things that you shouldn't say / We even gave you the whole money play and ya'll still broke to this day / "Oh it's your time now" yeah, that's what everybody say," Drake raps in another line.
Drake also announced that his highly anticipated new album Views from the 6 will arrive in April.
You can stream on download Drake new single "Summer Sixteen" on Apple Music and iTunes.
Meek Mill posted a picture of himself with Drake and Kevin Hart on his Instagram page shortly after the new single dropped.
"Reppin dat set!" he wrote.
https://www.instagram.com/p/BBLxVwqCkCE/