Wiz Khalifa is letting the world and his fans know that he and Rick Ross fiancee Lira Galore never had any kind of relationship.
Rick Ross and Lira Galore split is the biggest story in hip hop recently and the cheating allegations just keep piling up with rapper Wiz Khalifa drawn into the equation. MMG emcee Meek Mill had to recently clear up some rumors that he once had relations with his boss ex-fiance Lira Galore before they started dating.
Rick Ross Delete Lira Galore From Instagram Takes Back Ring
One thing is for sure, the couple is over and the MMG rapper took back his diamond engagement ring and kicked her out his Georgia mansion.
Wiz is not only denying that he bang Lira Galore but is also saying that he has never met her.
"These rumors are some crazy sh** I mean Cameron don't even know who is Lira, he had to Google her name to find out who she is," sources close to the "See You Again" rapper said. "Tell me then how can you breakup someone relationship who you've never met? This is just more BS rumors."
The rumors started circulating last week claiming that Rick Ross caught Lira Galore banging Wiz Khalifa. Sources told us that if that was true then there would've been a bigger problem.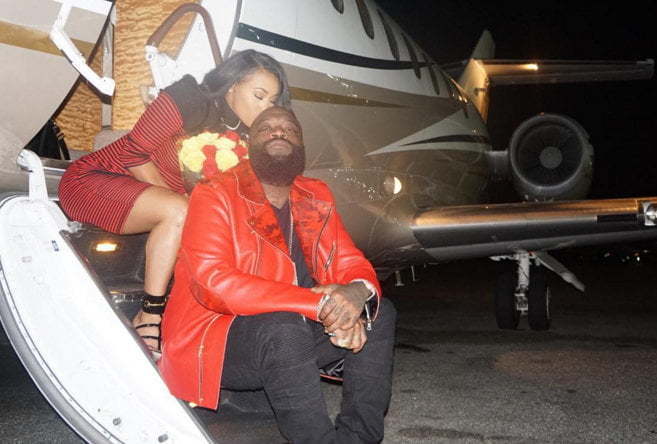 "These are two gangster rappers so if there is even a ounce of truth to that story then you wouldn't hear the end of it if Ross walked in and see Wiz on top of his girl," sources are saying. "You're talking about the same guy who has an assault charge pending for pistol whipping his grounds keeper for driving his car."
Wiz Khalifa seems unbothered about the rumors. "I been flyin all day. Have me somethin rolled when I land love," he wrote on Twitter this morning.
I been flyin all day. Have me somethin rolled when I land love.

— Wiz Khalifa (@wizkhalifa) November 6, 2015
Lira is also dismissing the Wiz Khalifa cheating rumors stating that she has never met the Pittsburgh rapper.
"I NEVER even met Wiz Khalifa EVER Amber is 1 of my best friends & Ross has my," she wrote on her Twitter timeline. "Please stop with the fake stories & let me B happy Thx smh."
https://twitter.com/Lira_Galore/status/661631964999389185
Perhaps she was also attempting to deny the breakup reports also.