Rick Ross has wiped his former fiancee Lira Galore cleaned off his Instagram page and take back that massive diamond engagement ring that he gave her in the summer.
News of their split started circulating earlier this week and this move from Ross all but confirmed it. There were plenty of photos of the model on his IG page but as of now there is zero.
Rick Ross Dumps Lira Galore Over Cheating Allegations
Rozay also got back his $350,000 diamond engagement ring from Lira Galore before kicking her out of his Georgia mansion. Sources are saying that some cheating allegations lead to their split.
As for Galore, she still has several pictures of Rick Ross on her Instagram page including one that she posted last weekend of herself and the MMG rapper sharing a laugh.
Neither Ross nor Lira Galore has address the split.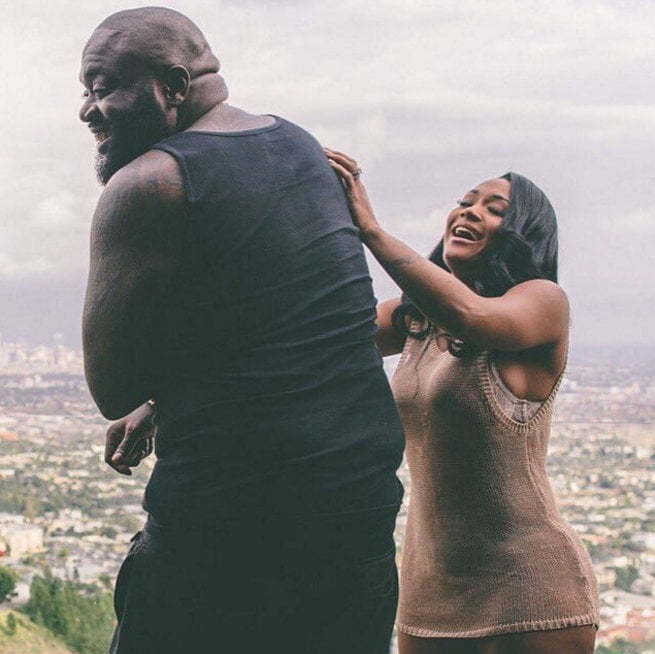 Things started going downhill for the couple after a photo surfaced online last month showing Lira Galore sitting on Meek Mill lap. Meek has denied that there was any relationship between the two of them before she started dating Rick Ross.
There are also rumors that Lira use to date Drake who is an enemy of the Maybach Music Group camp. She was last linked to Justin Bieber last year.
While Rick Ross is busy promoting his new album Black Market on his social media, Lira seems like she is feeling sad about their breakup after posting a Selena Gomez – The Heart Wants What It Wants meme on her IG page.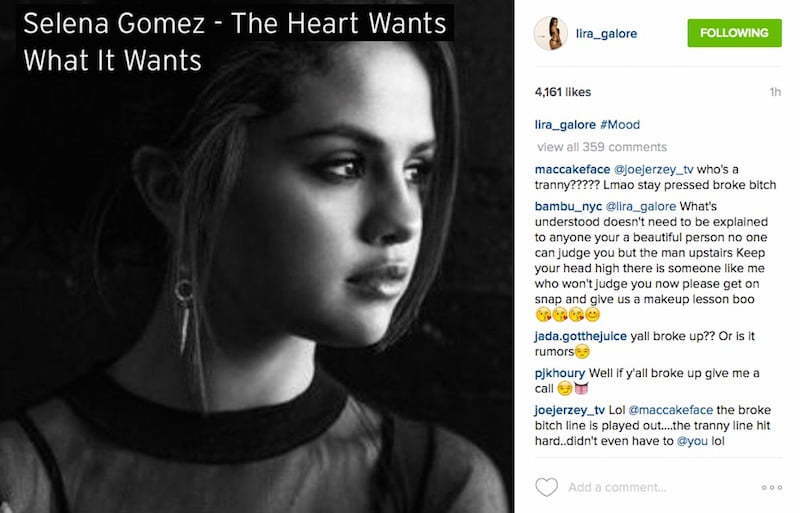 Rick Ross is currently busy getting his Black Market album ready for a December 4th release. He unveiled the artwork earlier this week but so far no tracklisting is available.
Chris Brown will be featured on the album on their new collaborative single "Sorry." Meek Mill is rumored to also be featured on the project.