Rihanna could be meeting Chris Brown's daughter Royalty sometime soon.
Although they are on the off part of their on-again off-again relationship now, Rihanna and Chris Brown still occasionally talk to each other via text and phone calls mostly. There are no love lost between these two despite their dark history.
Sources close to the Bajan pop star told Urban Islandz that she is very interested in meeting Chris Brown's 1-year-old daughter Royalty.
SEE ALSO: Rihanna Proud Of Chris Brown Being A Good Father To His Daughter
"Anyone that knows RiRi knows that she love kids and she also has been very supportive of Chris from day one when he found out that he was a father," Urban Islandz sources told us.
"She (Rihanna) is very proud of Chris taking his role of fatherhood seriously and even tell her friends that she is a bit jealous. They both have agreed on her meeting his baby, she might even already have met her who knows," sources revealed.
Urban Islandz sources also confirmed that the former couple has no plans to rekindle their romance and has decided to be good friends.
SEE ALSO: Rihanna And Chris Brown Attends Travis Scott Birthday Bash
"If a relationship happens in the future then so be it but right now Rihanna and Chris have decided to just be good friends, despite the rumors circulating in the media. You can tell that they very much love and care for each other so you just never know what might happen with them because that is real love," our source said.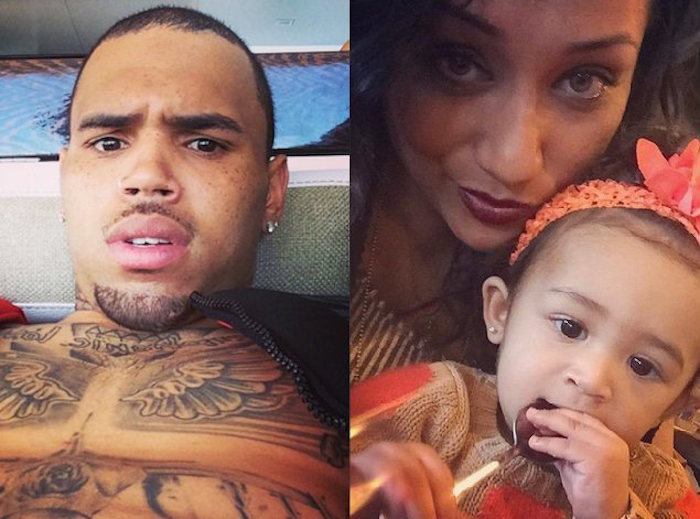 Chris Brown found out in February that he is the biological father of the adorable baby girl following a 2013 affair with Nia Guzman.
His on-again off-again girlfriend Karrueche Tran, who found out about the baby via the internet, broke up with him shortly after.
"Listen. One can only take so much. The best of luck to Chris and his family. No baby drama for me," Karrueche Tran wrote on Twitter.
Royalty will be celebrating her first birthday on May 27.