Lil Wayne says that he is so over Drake smashing his his girlfriend. In fact the two rap heavy weights are even tighter than before now.
Last week news surfaced that Lil Wayne is releasing a tell-all book where he confessed that he was mad at Drizzy for smashing his then girlfriend while he was locked down in Rikers Island prison.
SEE ALSO: Lil Wayne Girlfriend Cheated With Drake While He Was In Prison
Sources close to YMCMB told Urban Islandz that Wayne is long over the whole thing and has even spoken to Drake about the book.
"The first thing everybody should know is that Wayne and Drake are tighter than ever, they are family," our sources said. "Wayne is long over that so there is no bad blood. Drake did smash that thot from before she started dating Weezy so clearly she has a MO."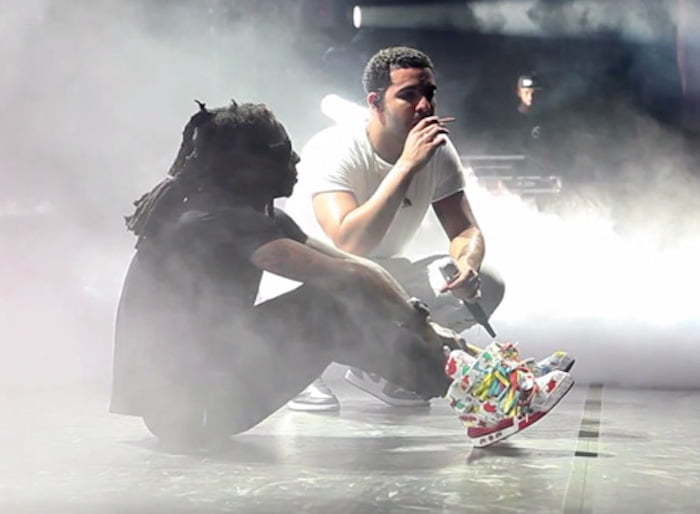 In his book Gone Till November: Eight Months on Rikers Island, Lil Wayne detailed how he grew depressed after Drake visited him in prison and told him what went down.
"I woke up feeling f***** up about the f***** up day that I had … finding out that she f***** Drake was the absolute worst thing I could've ever found out," Weezy added. "As a man, honestly, that s*** hurt … and not because it was Drake, it could have been any man. It would've hurt the same."
The Young Money rapper also rapped about it in his song with T-Pain "How To Hate."
These days Lil Wayne is rapping about having Drake on his side in his ongoing beef with Cash Money and Birdman.