It's true when they say Drake will smash everything that crosses his path so perhaps Chris Brown was right to rant about his now ex-girlfriend being around Drake.
Lil Wayne is coughing up details of the time his then girlfriend cheated on him with his protege Drake and the hard part was that he found out while he was serving time at New York prison Rikers Island for gun possession charges.
SEE ALSO: Nicki Minaj & Drake Could Leave Cash Money With Lil Wayne
In a new tell-all book, Wayne detailed what happened saying the he was deeply heart and depressed when Drake paid him a visit and told him what went down.
TMZ obtained excerpts from the book that Weezy is being shopped around.
"This is the type of s*** that a man never wants to find out when he's locked up," Lil Wayne said. "Or, maybe so, cause only God knows what I would have done if I wasn't locked up right now."

"I woke up feeling f***** up about the f***** up day that I had … finding out that she f***** Drake was the absolute worst thing I could've ever found out," Weezy added. "As a man, honestly, that s*** hurt … and not because it was Drake, it could have been any man. It would've hurt the same."
Lil Wayne also said that he got so depressed to the point he stayed in his prison cell for several days and refused to come out.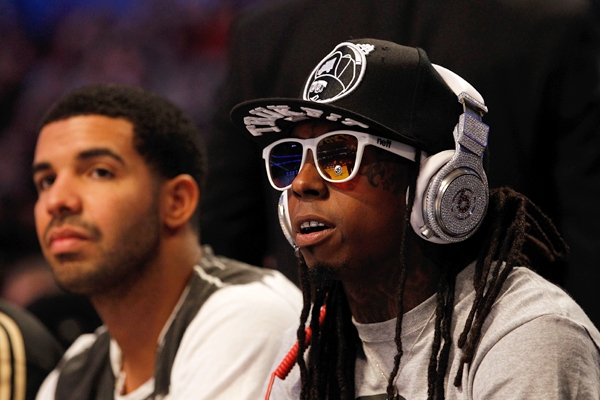 In his 2011 hit single "How To Hate," featuring T-Pain, Lil Wayne also rapped about a girlfriend that cheated with his friend.
"I had a red bone, but she be tripping though / All that bulls**t is for the birds, she was pigeon toed / She used to always say, f*** my ni***s
And when I went to jail, she f***ed my ni***s / Well, I guess I'm single for the night," Wayne rapped.
The story could be true since in 2012 Lil Wayne revealed that he was working on a memoir about his days at Rikers Island titled Gone Till November: Eight Months on Rikers Island. That memoir never came out.