Nicki Minaj is ready to start a family and she will be giving up music to make it happen.
The "Bed Of Lies" rapper, now 31, is on the cover of Complex magazine and in her interview she revealed that she will be focusing solely on her baby when she decides to have one.
SEE ALSO: Nicki Minaj Heats Up The Set Of "Only" Video Shoot With Lil Wayne And Drake
This is perhaps the first time you will hear Nicki Minaj opened up about being a wife and a mother.
"I wonder if I'm going to be one of those women who balances my child with a career," Nicki told Complex. "I always said, "When I have my baby, it's going to be all about my baby." I don't want the child feeling like they don't have all of my attention, so I always said, "I'm going to take a little break." But we'll see."
Nicki Minaj also says her biggest fear would be to become too focused on her career where she forget to live her personal life to the fullest like being a mother and a wife.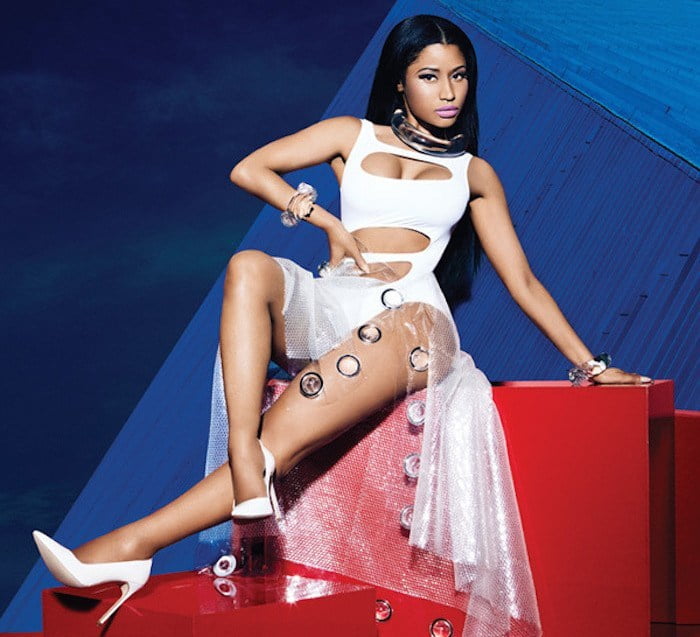 "If I'm done with my fifth album and I don't have a child by then, no matter how much money I have, I would be disappointed, as a woman, because I feel like I was put here to be a mother," she said. "I have definitely put off the wife thing because I don't want people in my business. I'd rather not do anything that's going to be on paper but I definitely will be married before I have my baby. I want to make sure I do it in that order. I've always felt like that since I was young; my mother always put that in my head. By the fifth album, I will have walked down the aisle and I will at least be on baby number one, possibly baby number two."
Nicki Minaj is currently working on her new album The PinkPrint, due for release on December 15.
So far she released four singles off the album, "Pills N Potions," "Anaconda," "Only" featuring Lil Wayne, Drake and Chris Brown, and "Bed Of Lies."
She has an upcoming music video for the single "Only."
Do you think Nicki Minaj will be a great mom and wife?
gallery