Demarco is now giving thanks for life after being involved in a near fatal car accident last night.
According to reports, Demarco was driving his car in the Westchester section of Portmore when he hit a man off a bicycle. Both men were treated at the hospital and release.
SEE ALSO: Demarco Responds To Bounty Killer Statement
"I'm very thankful that no one was severely hurt. Give God thanks fi life," Demarco said.
Reps for Demarco told Urban Islandz that the deejay is making sure that the young man on the bicycle is doing okay and getting the necessary treatment.
"Marco is doing okay despite a little shaken by the accident but we just have to give thanks for life," his rep told us.
"We are making sure that the young man is doing okay because at the end of the day it was an accident and these things happen," the rep added.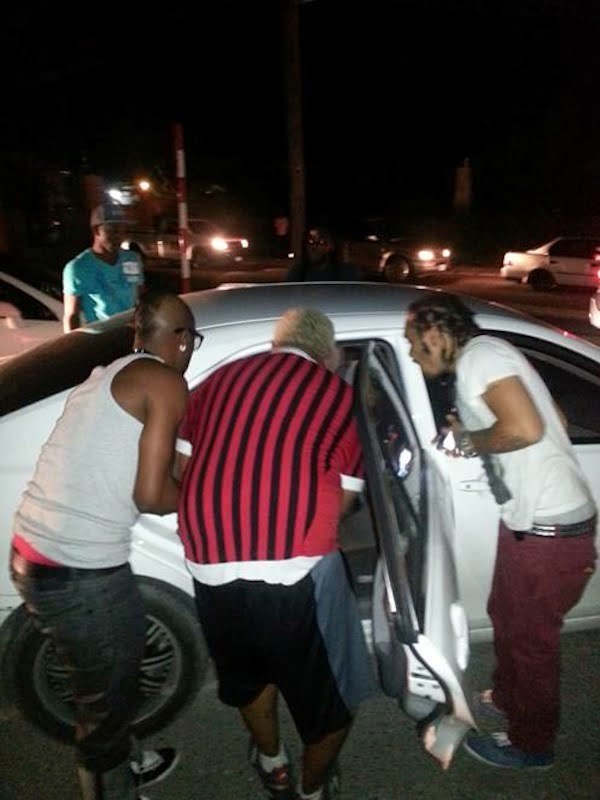 In November of last year Demarco helped saved a woman life from a deadly accident that took place in the vicinity of Burlington Avenue and Westminster Road while Demarco and his team were engaged in a game of football at their studio compound.
The dancehall deejay and his team rushed to the scene of the fender bender and pulled the victims from the wreckage before rushing the woman to the hospital.