Are Drake and Rihanna now bitter exes?
That's the question everyone has been asking this week. After rekindling their old flame earlier this year, Rihanna and Drake seems to have parted ways in an unfavorable way, because now they are not even saying hi to each other.
SEE ALSO: Nicki Minaj Says Rihanna Is Her Perfect Woman
SEE ALSO: Rihanna Honored With Fashion Icon Award At CFDA
Drake performed with Nicki Minaj and Lil Wayne at last weekend's Hot 97 Summer Jam concert at the MetLife stadium in New Jersey. Rihanna was also in the building for the show.
Sources close to the Bajan pop star told Urban Islandz that at one point Rihanna and Drake were standing just feet from each other but did not exchange any words.
"RiRi was backstage where a lot of other artists were including Drake but they completely ignored each other and a lot of us were surprised," the source said.
"At one point Rihanna looked at Drizzy and smile but he had a scorn on his face and was chatting with everyone else. They both left the venue separately without saying anything to each other," the source told us.
Despite Rihanna being in the venue, Drake was flirting with Nicki Minaj on stage throughout their performance and at one point lift her up and jockeyed her.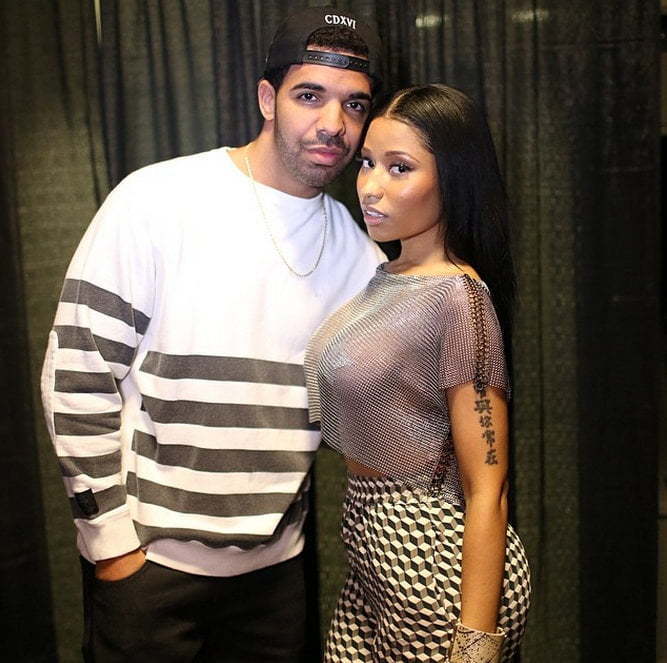 In March Rihanna and Drake split up over allegations that she was still in contact with her abusive ex Chris Brown.
Source say Drake caught Rihanna sending explicit photos to Chris Brown while he was in rehab.
"Robyn is still madly in love with Chris and Drake became suspicious that she has been in contact with him," the source said. "One time he heard her talking to Chris and confronted her about it but she denied any relationship with Chris. He then found out she and Chris have been sexting each other and that made him very angry and pulled the plug on their relationship."