Rihanna and Drake reunion was again short lived and its all because of Chris Brown.
RiRi and her Young Money rapper boo have been inseparable over the last few weeks. But things came to an abrupt halt for their romance last week.
SEE ALSO: Rihanna Back In NYC Spotted Turning Up With A Guy Thats Not Drake
An ever so reliable source close to the Bajan pop star told Urban Islandz that Rihanna has been in contact with Chris Brown and Drake found out and dropped her like a bad habit.
"Robyn is still madly in love with Chris and Drake became suspicious that she has been in contact with him," the source said. "One time he heard her talking to Chris and confronted her about it but she denied any relationship with Chris. He then found out she and Chris have been sexting each other and that made him very angry and pulled the plug on their relationship."
Our source said Rihanna and Chris Brown are already working out a strategy to get back together because she fear the backlash she will receive.
"Ri and Chris think they are soul mates and are determine to be together regardless of the backlash, because her fans, family and friends hate Chris," the source told us.
The source also told us that Karrueche Tran dumped Chris Brown when she found out that he was sending flirtatious text messages to Rihanna.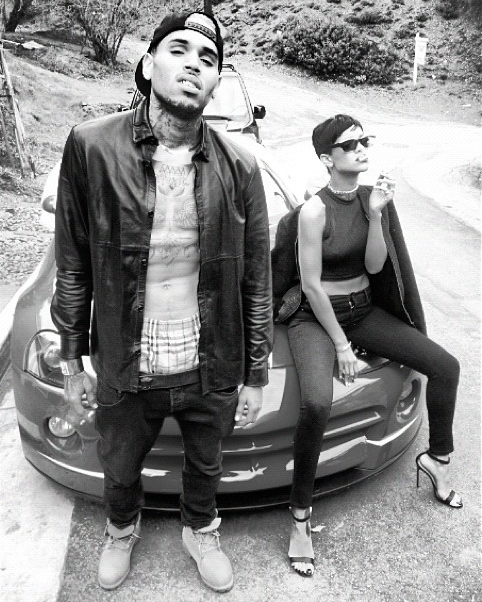 Rihanna ended her relationship with Chris Brown last year April after only getting back together for a few months. She vowed to never go back to him.
Will we see a Rihanna and Chris Brown reunion in the near future?
Sound off in comments below.