In 2012 while behind bars, Vybz Kartel disband what was known to most of his fans as Portmore Empire.
Black Ryno, Popcaan, NotNice, Gaza Slim, Gaza Indu, Tommy Lee Sparta, Merital Family, Jah Vinci, Lisa Hyper and more were all a member of the once promising Portmore Empire.
SEE ALSO: Vybz Kartel To Record Music In Prison, Proceeds Could Go To Murder Victim Family
SEE ALSO: Vybz Kartel Sentencing Delayed To April 3
But majority of these names left the group before Vybz Kartel's incarceration, while others spread their wings during his time in jail.
Speaking with the Observer, Black Ryno, who was allegedly beaten by Vybz Kartel, says he has since formed his own group and looking to spread his wings even further.
"It's not a gang or anything like that. It's a music group which consists of young artistes, producers and musicians. Everyone knows that there is a lot of talent in the garrison and that's the point we are bringing out with this new group," Ryno said.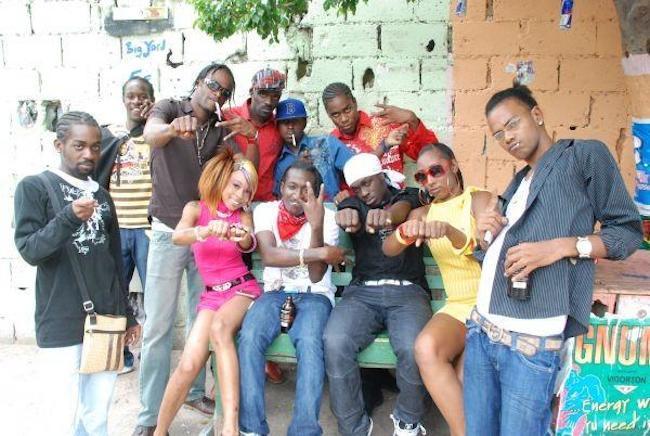 NotNice and Vybz Kartel also had a bitter fallout after thugs aligned to the incarcerated deejay went into the producer's studio and seized some of his recording equipments.
"I'm here still producing hit rhythms and spreading my wings," NotNice said.
NotNice produced several of Vybz Kartel's hit songs and is now working closely with rising dancehall star Alkaline.
Other former members of Portmore Empire including Popcaan and Tommy Lee have also formed their own groups.
Vybz Kartel and three of his co-accused, Shawn "Storm" Campbell, André St John, and Kahira Jones are facing a possible life sentence in a Jamaican prison for the 2011 murder of Clive "Lizard" Williams.
Their sentencing hearing is scheduled for April 3 in the Home Circuit court inside the Supreme Court building in Downtown Kingston.