A guilty verdict and a possible life sentence would make anyone loose weight and that's just what happened to Vybz Kartel.
Prior and during the trial, Vybz Kartel packed on a lot of pounds and looked like someone who was eating well behind bars.
SEE ALSO: Vybz Kartel Sentencing Today, Police Barricade Streets Outside Court
The above photo was taken moments ago showing the deejay and his co-accused Kahira Jones heading into the Supreme Court building in Downtown Kingston.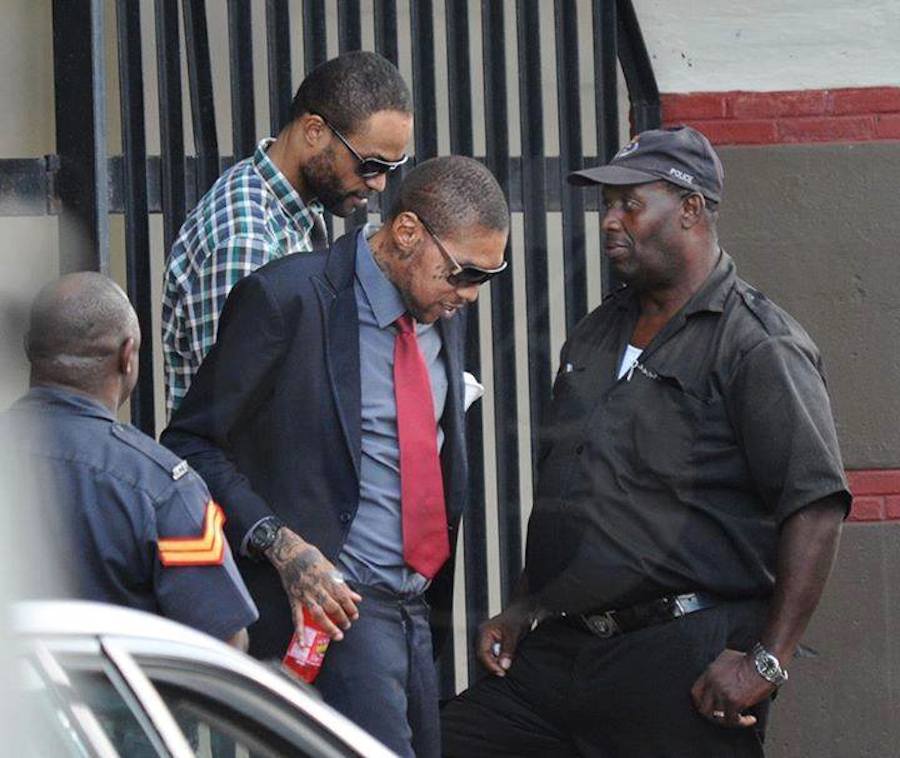 The "Cake Soap" deejay looked thin and frail as he faced the judge for a final time to know how long he will be in prison.