Police are moving to stop any potential unrest as Vybz Kartel's high profile murder trial winds down.
A verdict could be reached in the drawn out trial as early as today in the Home Circuit court.
QUICK READ: Vybz Kartel Trial: Prosecution Wraps Up Closing Arguments
LISTEN: Worl' Boss (Vybz Kartel) – Represent Portmore [New Music]
The prosecution wrapped up its closing arguments this morning asking the jury to judge the defendants based on the facts provided.
Heavily armed police officers are now in the vicinity of the Supreme Court in Downtown Kingston as a large crowd of Vybz Kartel supporters gathered. One officer told Urban Islandz.com that tension could run high in cases like these so they are taking extra precaution.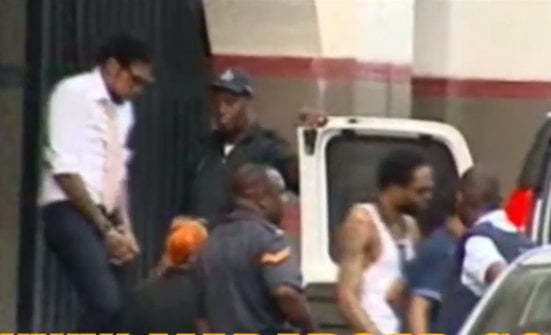 Officers say they will be closing King Street to vehicular traffic and business owners are allowed only limited access to the area.