Vybz Kartel and his co-accused were brought to tears yesterday giving unsworn testimony in the Home Circuit court.
The five accused men proclaim their innocence telling the judge they had nothing to do with Clive "Lizard" Williams' alleged murder.
DETAILS: Vybz Kartel Sister Testify, Artiste Shed Tears In Court
Today Kartel's lead defense attorney Tom Tavares-Finson called handwriting expert and retired cop Karl Major to the witness stand.
Major told the court that he was presented with two sets of documents in November last year by Tom Tavares-Finson to make a comparison. He said one of the documents was a letter to the public defender signed by L. Chow.
The retired Superintendent of police said from his analysis the documents were all written by the same person.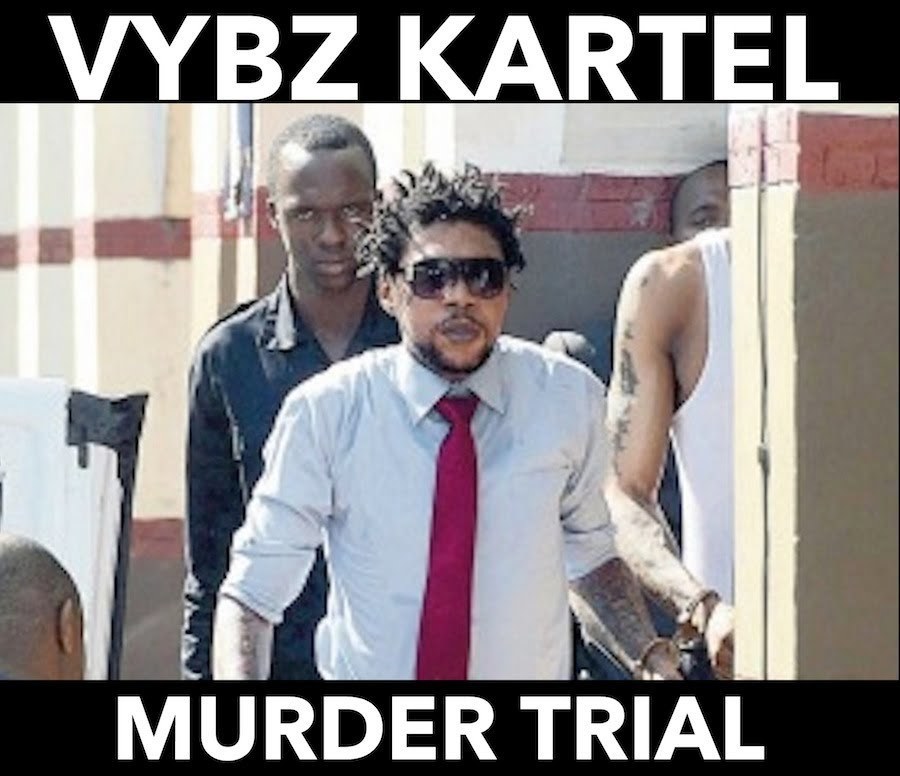 The defense had long maintained that the prosecution main witness Lamar Chow wrote a letter to Public Defender Earle Witter saying that he was forced by police officers to testify in the trial.
The informant witness denied that he wrote the letter.
Justice Lennox Campbell admitted the document into evidence in court today.
DETAILS: Vybz Kartel Speaks: "My Hands Are Clean Of Lizard's Blood"
Kartel, born Adidja Palmer, Shawn "Storm" Campbell, Kahira Jones, André St John, and Shane Williams are on trial for allegedly beating Clive "Lizard" Williams to death on August 16, 2011.
Authorities say Williams was killed over two missing guns that the accused men called shoes.
His body was never found.