Dancehall artiste Vybz Kartel is back in the Home Circuit court today to continue his ongoing murder trial.
The former Portmore Empire head is jointly charged along with Shawn "Storm" Campbell, Kahira Jones, André St John, and Shane Williams for the alleged murder of Clive "Lizard" Williams.
DETAILS: VYBZ KARTEL TRIAL: Incriminating Audio Evidence Played In Court
Last week Friday, the prosecution started airing damning audio evidence from a cellphone the defense are saying was tampered with. However, the judge entered the audios into evidence despite the defense objection.
Today, Detective Sergeant Patrick Linton, a former head of the Cybercrime unit, continues to air audio evidence in court.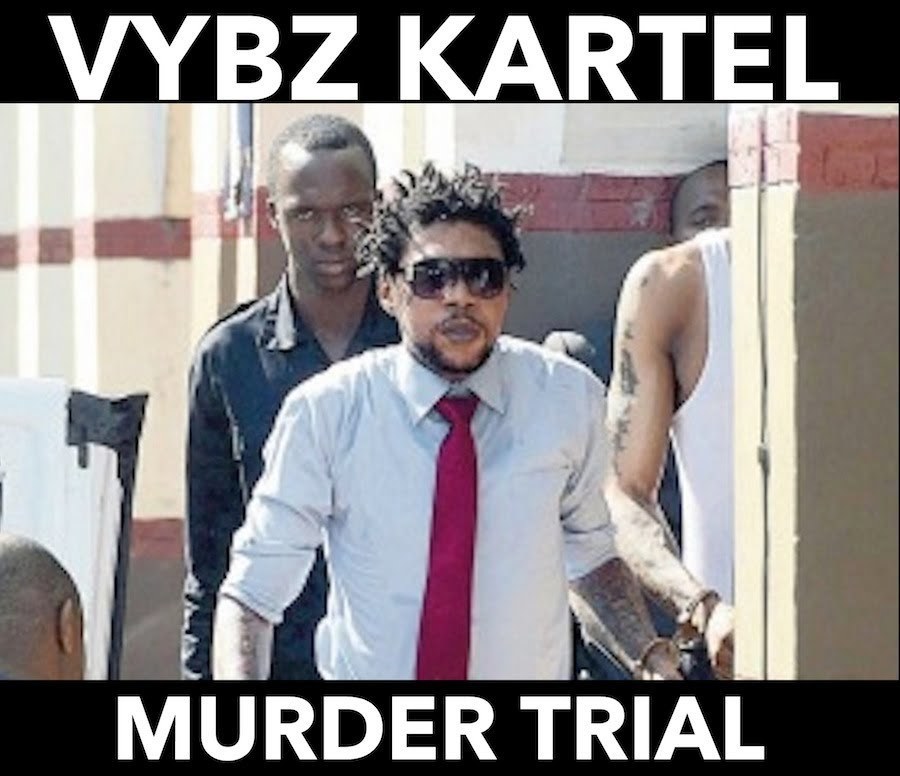 Linton says the audio data was extracted from a smartphone belonging to Vybz Kartel.
Some transcript from the Audio evidence today:
August 16, 2011.
"Dweet we dweet man, a mad ra** thing."
August 16, 2011.
"Yes, a problem child, if dem cut, a weh dem a go cut go? a dat a di ra** question hombre. Dem deh man deh can't cut, but if dem ever cut Shawn Storm a go buy dem back."
Patrick Linton also showed the court photo evidence of a man with what appears to be a dog bite on his left foot and of another man with "World Boss" tattoo on his arm.
Linton plans to introduced some Blackberry Messages taken from the cell phone.
Police say Clive "Lizard" Williams was murdered over two missing firearm on August 16, 2011 at a house in Havendale.
His body was never found.