Vybz Kartel murder trial in the Home Circuit court took a drastic turn on Friday when the prosecution played damning audios implicating Vybz Kartel.
Under strong objection from the prosecution, the judge admitted two compact disc into evidence containing audio, video, and photo evidence.
DETAILS: VYBZ KARTEL TRIAL: Video Footage Tattooed Light-Skinned Man With Axe
Former head of the Cybercrime Unit, Detective Sergeant Patrick Linton, played 9 of 40 audio recordings in court yesterday.
A tense atmosphere covered the courtroom on Friday, January 24, as the prosecution gets ready to introduce multimedia evidence. The accused men could be seen whispering among themselves.
The expletives laced voice notes are of a male with a voice resembling that of Vybz Kartel's, born Adidja Palmer.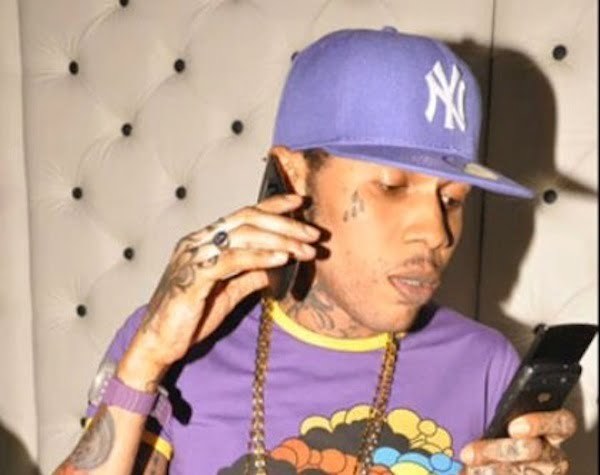 In the audio recordings, the person could be heard telling someone else that Lizard and another man lost his new shoes and he wants them back.
The chief prosecution witness told the court that shoes was another name for gun and lace was another name for bullets.
Here is transcript:
August 14, 2011 at 2:42 PM.
"Hombre den yuh no know say [expletive] Lizard and Wee ago call my phone today and tell me seh dem cyaan find di two [expletives] new shoes dem weh mi gi dem dawg. Seh dem lock dem in a waan house weh a build dawg. In a [expletives] house yuh lock two shoes an cyan find mi [expletives] shoes bredrin an a come tell me [expletives] a mi ears dawg. Yow mi just a tel dem seh mek sure mi get mi shoes by 8 o'clock inno badman."
August 14, 2011 at 2:42 PM.
"As weh mi tel yuh hombre di man weh dem gi di [expletives] shoes fi lock dawg. If 8 o'clock come an mi nuh get mi shoes a di same [expletives] ting dawg. Suh if dem waan dem fren dem better get mi [expletives] shoe. Yo more time mi doe even love follow up certain science ting inno dawg. But yuh know say a gal tell mi seh she call a woman an di woman can tell har instantly say a di bwoy weh guh country weh day yah move di shoes fi sell it. Fi sell dem. Move di shoes dem fi sell dem inno dawg."
August 14, 2011 at 3:37 PM.
"Di [expletives] dem a tell mi seh dem cyan find two a mi shoes inno dawg. Mi ago kill one a dem inno. Mi gi dem til o'clock fi get back mi [expletives] mi shoe. Is a dead [expletives] man dat inno
August 14, 2011 at 3:37 PM.
"So mi mek sure tell di man dem seh mi waan mi [expletives] shoes by 8 o'clock or mi ago [expletives] up two a dem inno dawg."
August 14, 2011 at 5:49 PM.
"Mi a tel dem fi tel dah bwoy deh seh if mi nuh get back mi shoes him and him [expletives] mumma ago dead inno badman."
August 14, 2011 at 6:10 PM.
"Nah haffi seh nuttin badman mi dun a pree dat already mi jus waan dem go back fi mi shoes dats mi caan sen dem down pon di Gaza dawg. [expletives] dem mumma. If dem waan dem go make some one pop and mek wi hear say dem have one pop up deh and wi go kill two a dem.
More voice notes will be played in court on Monday when the trial resumes.
The prosecution will also introduce a 2 minutes and 17 seconds video implicating Vybz Kartel.
The prosecution will be calling a voice expert to the witness stand to make a comparison.
Authorities say Vybz Kartel, Shawn "Storm" Campbell, Kahira Jones, André St John, and Shane Williams beat Clive "Lizard" Williams to death on August 16, 2011 at a house in Havendale.
Police say Williams was killed over two missing guns belonging to Vybz Kartel.
His body was never found.