They say once you start you can't stop.
Rihanna paid a visit to her favourite tattoo artist Bang Bang in New York City on Friday night.
She later walked out with a new cross tattoo on her right arm.
DETAILS: Chris Brown Finds Comfort In Karrueche Tran After Rihanna Snub
"My tattoos are all spiritual and show how I feel about religion," Rihanna said last year. "I have a falcon which is an Egyptian falcon and is supposed to stand for God."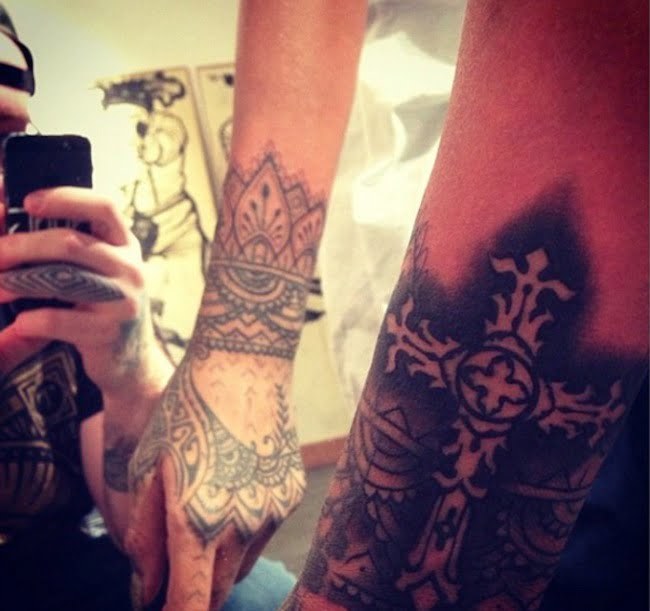 There are already talks off Illuminati and demon since Rihanna posted photos of the tattoo on Twitter.
Some fans are speculating that its the infamous inverted cross.
Rihanna recently collaborated with her Roc Nation labelmate Shakira on a new single "Can't Remember To Forget You." The new track will debut tomorrow, January 13.