Sting promoters are congratulating themselves right now after pulling off what has been one of the best shows we've seen in years.
After building up the hype leading up to the event on December 26 at Jamworld, Portmore, Laing and his co-promoters delivered a well organized event with a jam packed audience.
DETAILS: Black Ryno Killed Kiprich At Sting 2013 Clash
In the early part of the night the venue was approximately half full, but fans started strolling in after midnight in huge numbers. By then all the big name acts were getting ready to take the stage starting with a mammoth performance from Wyclef Jean. But the big question is who took Sting 2013? The former Fugee frontman set the bar so high it was almost impossible for anyone to top. But Lady Saw and Mavado held their own on the 30th anniversary of the greatest one night reggae show on earth.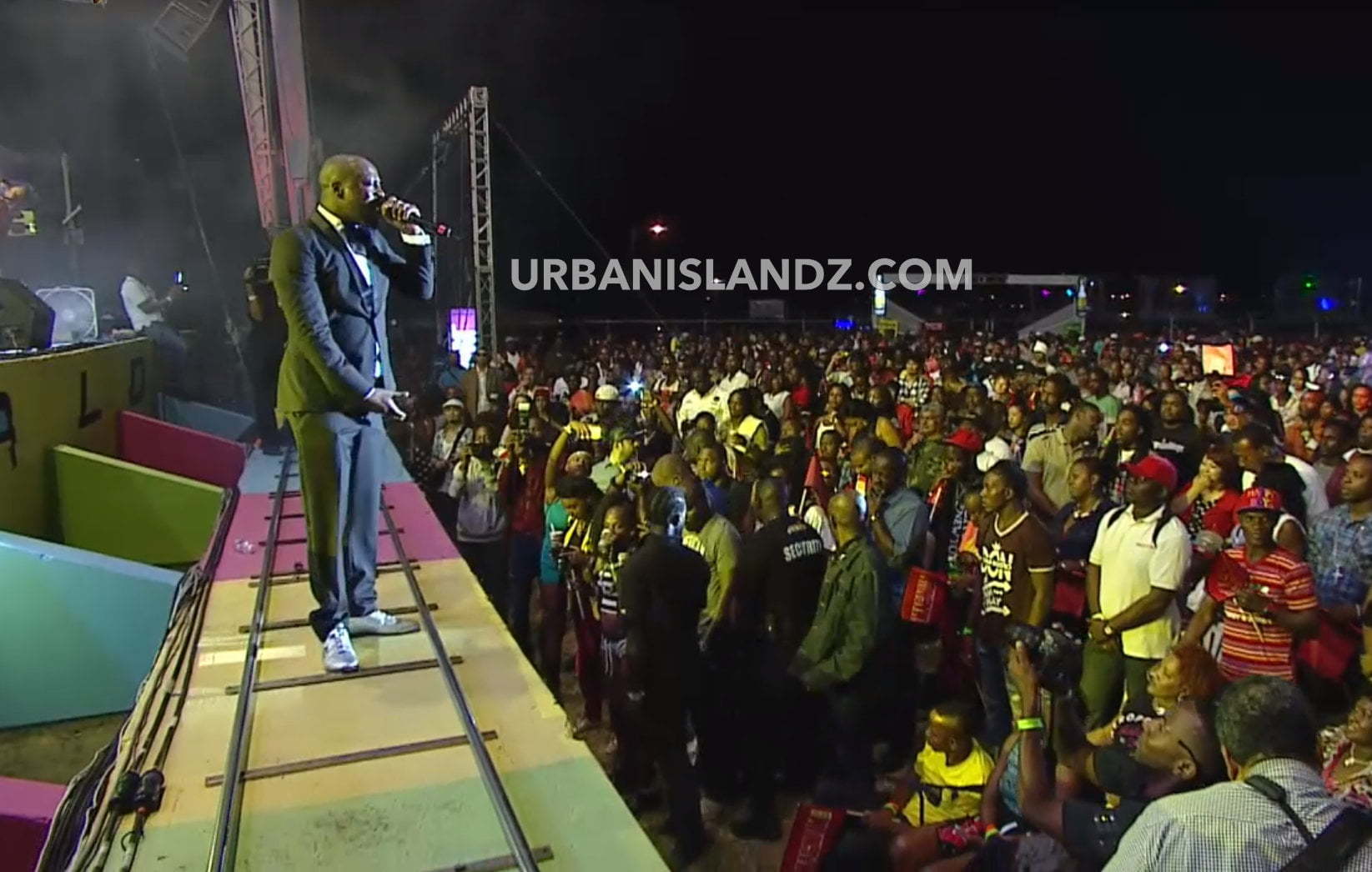 So we can safely say that Sting 2013 is between Wyclef Jean, Mavado, and Lady Saw.
Wyclef who is no newbie to the Jamaican audience was a crowd pleaser from the moment he went on stage at midnight.
"I look forward to the clash, Jamaica I love you free Vybz Kartel," Wyclef said at the end of his high energy set.
In the middle of his set, Wyclef made his way through the VIP section towards the back with no security around him.
"This must be the VIP section I gotta go to the back, excuse me because I am trying to get the energy from you all but y'all siting down and killing my vibe," Clef said after climbing up on the camera man's chair and pulled up Vybz Kartel's "Business."
2 Chainz took the stage after Wyclef and was a major disappointment, perhaps the biggest disappointment of the night. His profanity laced set was not well received by the dancehall massives. The Atlanta rapper delivered a medley of some of his biggest hits but did not want to leave the stage after his allotted time ended.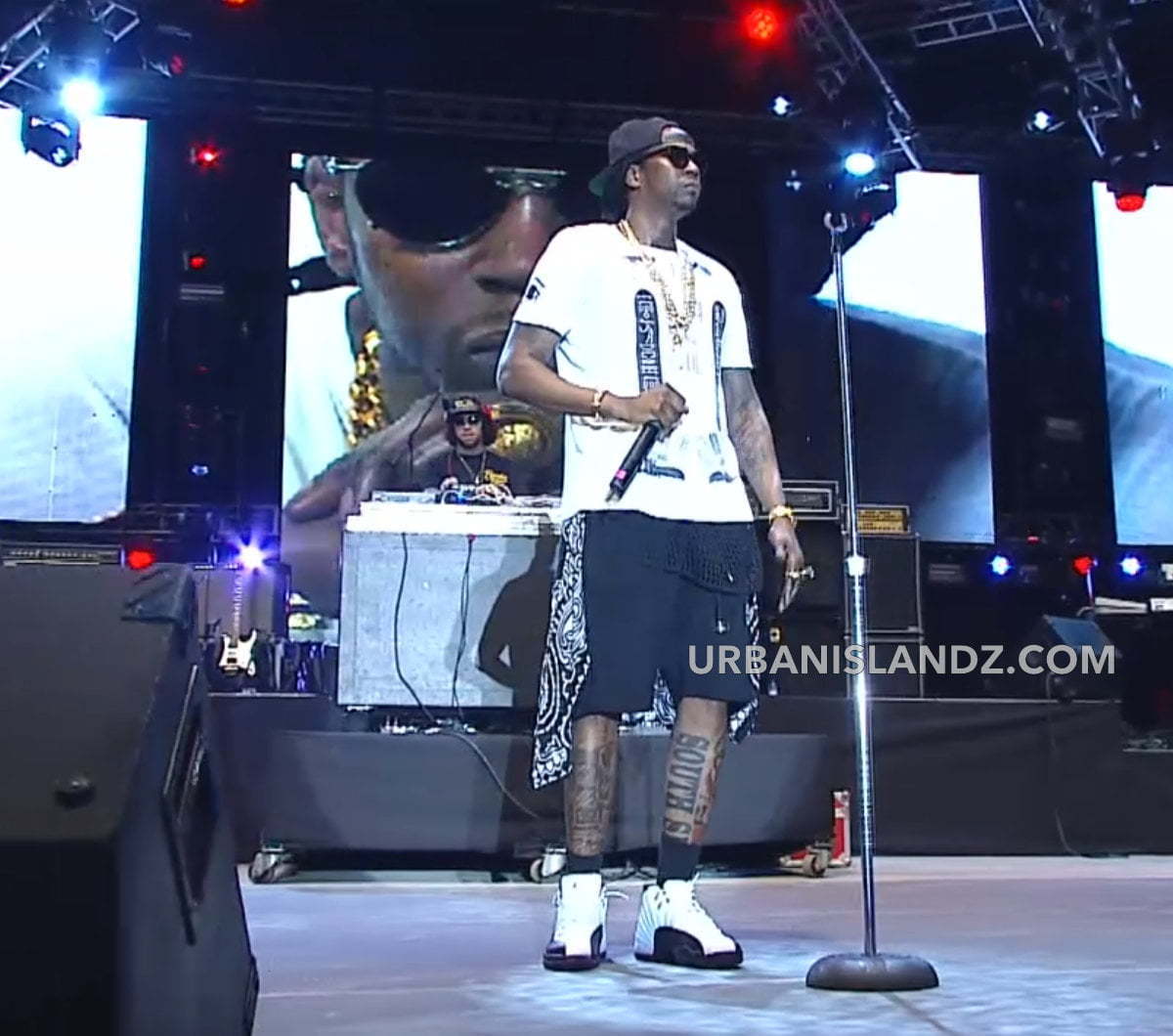 Like 2 Chainz, dancehall icon Super Cat struggled to get a response from the audience. Cat, who has not performed in Jamaica in over a decade, received a lukewarm reception for his 30 minutes set. We will give you a more in-dept analysis on Super Cat's performance in another piece.
Lady Saw took the stage at minutes after 2 on Friday morning to delivered a raunchy set with the help of model Tyson Beckford. The reigning queen of the dancehall was in fine form and got the crowd hyped up ahead of her highly anticipated clash with Macka Diamond. During her set, Saw called Tyson Beckford and Maia Chung on stage for the performance of her mega hit single "Heels On."
Saw told Beckford to lay on his back on the stage and told the TV personality, who was very nervous, to sit on top of him. She wasn't following Saw's instructions or perhaps she was too nervous so the dancehall queen kicked her off and show her how its done.
Lady Saw went and put on her military jacket the moment her set ended. Macka Diamond was on the stage before everyone realized it. But by that time everyone money was on Lady Saw and she did lived up to the hype, because Macka Diamond did not stand a chance. At some point the "Dye Dye" deejay appeared to have forgotten her lyrics and sounds of boo were heard echoing throughout the venue.
Like so many big name deejays, the Gully Gad Mavado has also not performed in Jamaica for a while, but he too delivered a huge performance. Mavado's stage craft is on point and it got him one of the biggest, if not the biggest response from the crowd. There were fans with huge banners of Mavado's image and a lot of torches on fire during his set. There is no doubt Mavado will go down in history as one of the greatest that has ever done it.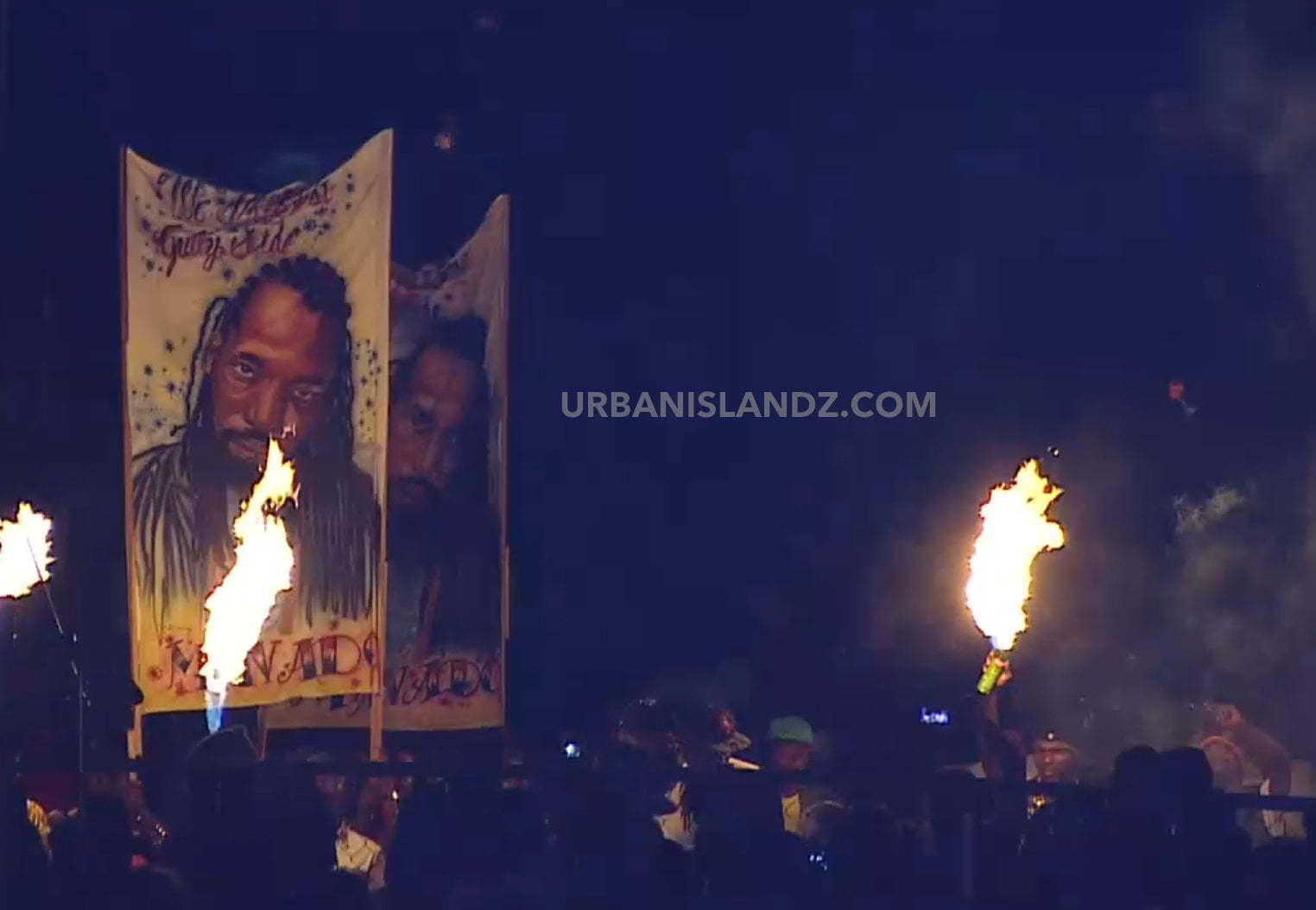 There were plenty more solid performances from the likes of Sizzla Kalonji, who burn plenty fire on homosexuals and folks with non traditional sexual appetite. I-Wayne, Aidonia, Romain Virgo, Tommy Lee, and more all delivered well received sets.
The elders in dancehall were well represented by Brigadier Jerry, Josey Wales, Admiral Bailey, Buro Banton, Major Mackerel and Peter Metro, who all showcase their lyrical skills.
Overall we give Sting 2013 an A ratings, a striking improvement over last year's lackluster show.
See some photos from the show below.