Black Ryno came on Sting stage at Jamworld on Thursday morning with one thing in mind, to kill Kiprich and take home his lucrative cash prize.
Kiprich came onto the stage at approximately 6:15 a.m. clad in his military outfit ready to kill someone.
DETAILS: Sting 2013 Commentary And Photos
"Send out Mad Cobra," Kiprich said after spitting several rhymes on stage.
There were speculations that Mad Cobra and Wyclef Jean would take the stage to clash Kiprich but non of them showed up while the sun was coming up.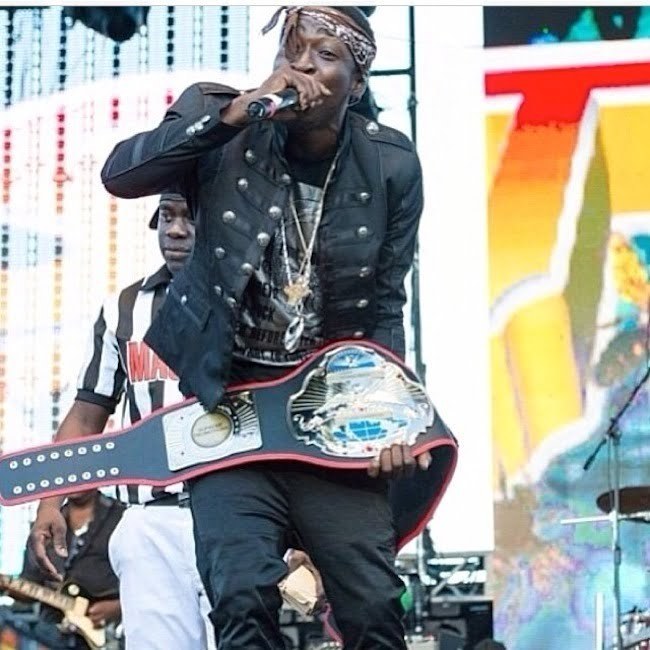 To Kiprich surprised, Black Ryno took the stage for the showdown that would go down in history as one of the biggest upsets at Sting.
"A wa dis Laing send up here, a joke thing," Kiprich said before spitting some rhymes about the Black Ryno and Popcaan infamous fight at Sting last year.
For the first five minutes Kiprich was in control with a lot of forwards from the crowd. But Black Ryno recovered with some crazy rhymes of his own that left Kippo dumb struck.
"Mi a di real Stinger," Black Ryno said after he was declared the winner.
Black Ryno took the US$30,000 cash prize and the Sting championship belt.
We will add a video as soon as its available.