Did the witness with the help of police fabricate his story?
Vybz Kartel is on trial for the alleged murder of Clive "Lizard" Williams. If convicted the dancehall star could be sent to prison for up to 25 years.
Last week the prosecution's main witness, Lamar Chow, took the witness stand and gave a damning testimony against Vybz Kartel, real name Adidja Palmer, and his four co-accused which includes protege Shawn "Storm" Campbell, Kahira Jones, André St John, and Shane Williams.
DETAILS: Vybz Kartel Trial: Key Witness Admit To Lying, Testimony Crumbling
But now the Chow's head is being placed on the chopping block by the defense attorneys who are boring holes in his story.
According to attorney Pierre Rodgers, who is representing Kahira Jones, Lamar Chow fabricate the story with the help of police officers to avoid a gun charge.
Last week, Chow admitted in court that he had told police officers that a man name Bandit gave him an illegal firearm to hide on the day he and Williams were allegedly attacked an a house in Havendale.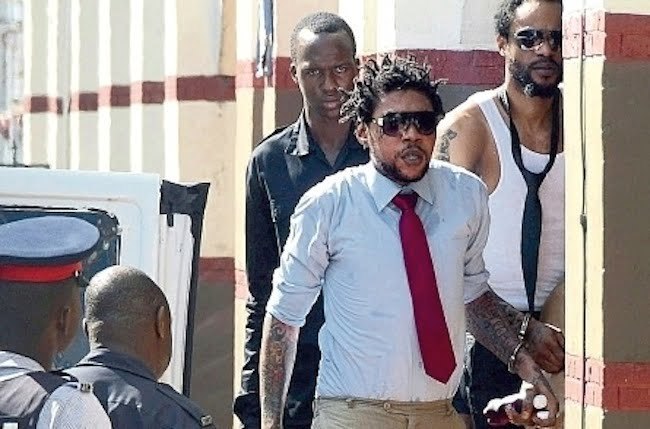 Rogers asked the witness if he "know about the 12 pieces of silver Jesus was sold for?" before he was corrected by Campbell saying it was 30 pieces.
The witness answered "Yes."
The lawyer then asked the prosecution star witness if he received his 30 pieces of silver or any favours from police officers in return for his testimony.
The witness reply "No sir…. they never found it," referring to the illegal firearm he confessed that he hide on the night of August 16, 2011.
Facts about the case
Despite telling police officers in his official statement that Bandit gave him a firearm to hide, the witness was not charged with illegal possession of a firearm.
It is not clear if the police had even took him to go look for the gun, believed to be belonging to Vybz Kartel.