R.I.P. Patrick "Roach" Samuels.
Dancehall is in mourning today following the gruesome murder of famed producer and former road manager of Vybz Kartel, Patrick Roach.
Roach was shot and killed in a rain of bullets on Sunday morning at approximately 4 a.m. this morning in the vicinity of a gas n Mary Brown's Corner, St. Andrew.
Police officers found his body slump in his Chevrolet Avalanche along Mannings Hill Rd in Kingston.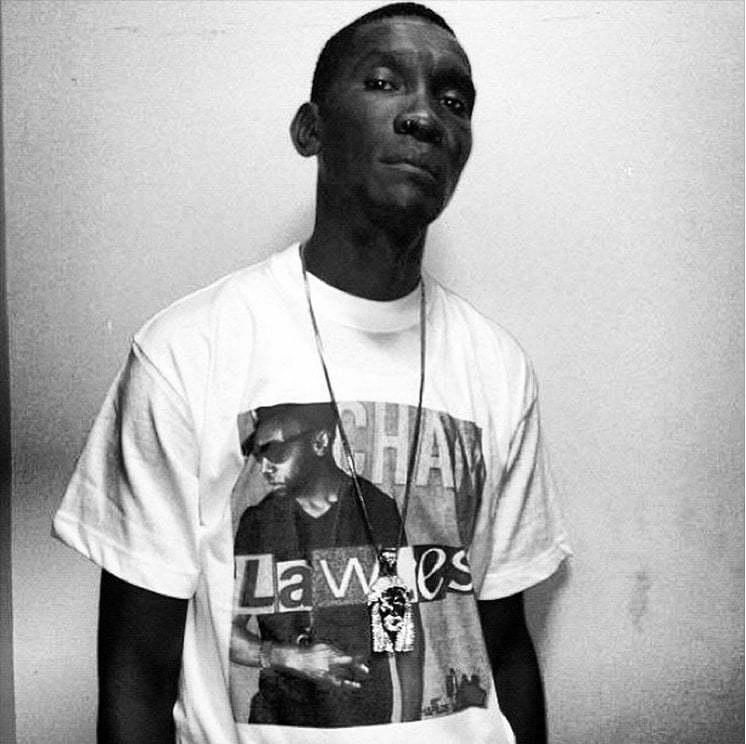 Members of the dancehall fraternity are reacting with disbelief.
See some reactions below.
Mavado:  "Rest in Paradise mi bredda Roach, a nu just now. A nuff help u help mi ina music from before mi buss til now, mi an nuff other ghetto youth."
Justus Arison: "Rest in Peace Patrick Roach Samuels. My brother and partner inna music. Legendary producer and songwriter. Not to mention comedian. Roller. Father. Survivor. One of the realest people mi ever know in life. Gone too soon. Live on forever thru your many youths and music."
Justus Arison is Patrick Roach business partner and fellow producer.
Tifa: R.I.P. Roach
Bounty Killer: RT @DiDisciple: I am calling on the entire music fraternity to come together and publicly denounce the killing of Roach. !! @GrungGaadZillA @KonshensSojah
Sean Paul: RRR!!! R.I.P ROACH CONDOLENCES 2 UR FAM!!! RRR!!!  Life needs to be more precious!! Still wit all the heartbreak we face everyday, we give thanks."
Lady Saw: "Roach mi love u all when u gone u a good youth  jah know."
Roshaun 'Bay-C' Clarke: "RIP Roach, one set of footprints in the sand."
Mr. Vegas: "Rip Roach! Your love for music was undeniable. No man no the min nor the hr, just praise God for every sec, min, ever hr, u live to c."
Stephen "Di Genius" McGregor: R.I.P Roach! Condolences @JustusJA and the family.  Jah know.
Chino McGregory: Just hear say dem kill roach star. Somebody comfirm this as a rumour fimme nuh plz. @JustusJA
Jah know. R.i.P roach.
Coppershot: "Give tnx for life n the ppl in it Rip Roach."
Patrick Roach is the producer behind the popular Overtime and Overproof Riddims that features hits from Mavado and more.