Jay-Z's new album Magna Carta Holy Grail is less than two days away from release and it has gone platinum already.
During a promotional websisode, Jay-Z opened up to Rick Rubin about his fear of not being a great dad.
The rap legend was discussing a track off the album title "Jay-Z Blue."
"My pop left when I was young so … he didn't teach me how to be a man nor how to raise a child or treat a woman," Jay-Z said. "So, of course, my karma, the two things I need, I don't have, right, and I have a daughter. It's the paranoia of not being a great dad."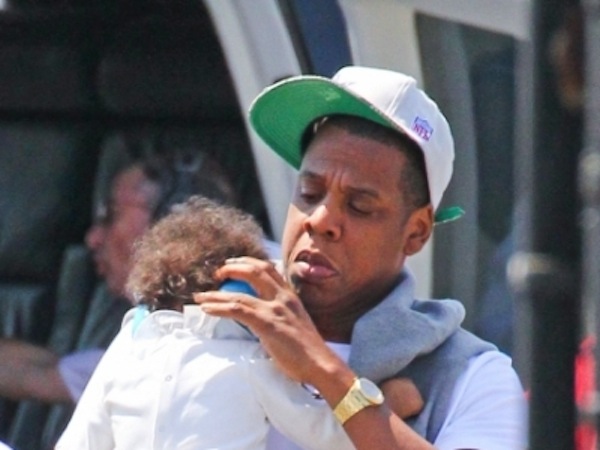 Jay-Z also opened up about his new single "Heaven" and the significance of hearing his daughter laugh.
"For me, my idea is, heaven is in your daughter's laughter," Jigga said. "Hell could be if your child was missing for three minutes, you're in three minutes of hell."
Magna Carter Holy Grail hit stores on July 4th and Samsung already bought a million copies for there Galaxy S4 customers.