Incarcerated dancehall star Vybz Kartel has not only denied being beaten behind bars, but he is also sounding off on his former protege Popcaan and Tommy Lee.
Vybz Kartel, who returns to court on May 27, inked a letter to the star address the recent rumors of him involving in a fight behind bars.
However, the self proclaim Worl'Boss didn't stopped there and uses the opportunity to lash out against Popcaan and Tommy Lee, who are former members of his Portmore Empire camp.
This is what Vybz Kartel said:
"Despite being denied bail recently, and being betrayed by Popcaan and Tommy Lee whilst going through the darkest hour of my existence, I am unparalleled in my determination to remain positive. I do a lot of reading and writing and usually try to exercise."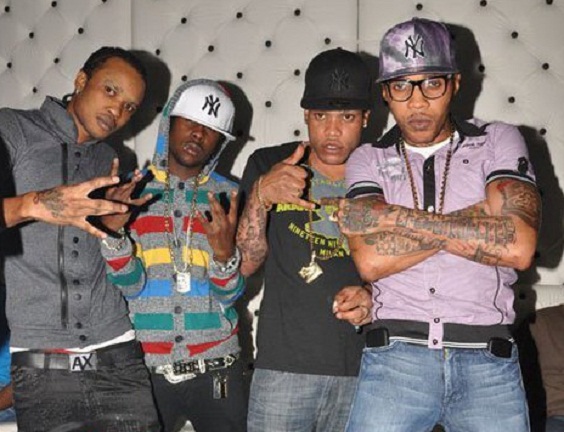 Vybz Kartel also thanked his fans for their continued support through his ongoing trial.
Last year sources told Urban Islandz that Popcaan has not visited Vybz Kartel in jail since his arrest in September 2011.
During his recent interview with Noisey Jamaica, Popcaan refused to discuss anything related to Vybz Kartel before walking out on the interviewer.
Tommy Lee, who was widely regarded as one of Vybz Kartel's few remaining loyal followers, also hinted during a recent interview that he has not visited his former mentor nor talk to him behind bars.
Your comments below.