Is Vybz Kartel book fit for Jamaican schools?
That is the question Jamaicans are asking after Dr. Carolyn Cooper penned an interesting article in the Gleaner last month
Carolyn Cooper is a professor of literary and cultural studies at the University of the West Indies, Mona.
Last year Vybz Kartel set out on a mission not to entertain, but to disturb readers of his new book The Voice of the Jamaican Ghetto.
Excerpt from book:
"As strange as it may sound, I hope you do not enjoy this book. I hope it disturbs you. I hope after reading you realise there is something wrong with Jamaica that needs to be fixed. I hope you will never look at a ghetto person the same again."
The Voice of the Jamaican Ghetto, which was co-authored by Michael Dawson, was released last year while Vybz Kartel was behind bars. Like everything Vybz Kartel does, the book did stirred up a lot of controversy.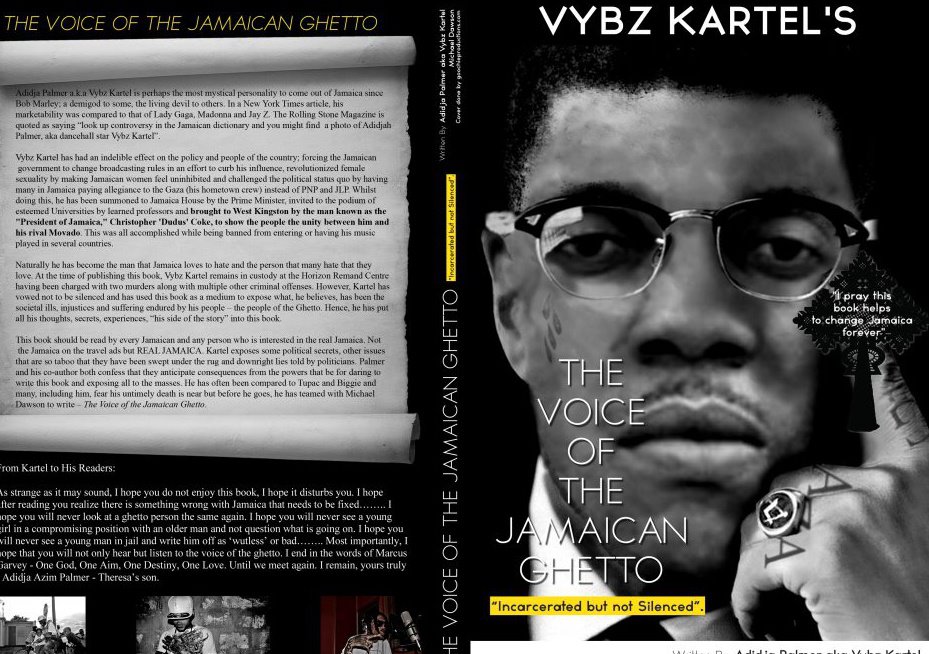 Vybz Kartel spoke in dept on the many social and political issues affecting Jamaica. Still many cynics are questioning whether or not the book was authored by the self proclaim Worl'Boss.
There is no doubt Vybz Kartel is one of the most lyrically acclaim deejays in dancehall history and his book delves deeper into the deejay's intellect.
Dr. Carolyn Cooper is taking it a step further by suggesting that The Voice of the Jamaican Ghetto be taught in Jamaican schools as part of the social studies program.
"The Voice of the Jamaican Ghetto should be read in and out of school," Dr. Carolyn Cooper wrote. "It ought to be on the CXC social studies syllabus. It raises complex issues of social justice in an accessible way. This book will engage the attention of every student, from Campion College to Gaza Secondary."
Dr. Cooper also calls for a fair trial for Vybz Kartel.
Despite her bold statement, manay Jamaicans are still skeptical about having their kids reading Vybz Kartel book, given his controversial track record.
Skin bleaching, murder charge, overly explicit and demonic lyrics are some of the issues raised by many Jamaicans who weighed in on Urban Islandz Facebook and Twitter page.
Vybz Kartel still holds a large fan base in dancehall and they are making their voices be hear on the issue.
"A lot to learn from this book it was a very interesting read. I encourage everyone to read this book both young and old," Chris told us on Twitter.
Do you think Vybz Kartel's book The Voice of the Jamaican Ghetto should be taught in Jamaican school?
Sound off below.