We never knew Daddy Devil aka Vybz Kartel had a grandson.
Uncle Demon, Tommy Lee, just discovered his long lost Nephew Demon.
While in Trinidad last month to performed at that infamous flopped concert, Tommy Lee linked with a upcoming Dancehall/Hip Hop deejay/rapper name Jr. Dillinger.
A close source to the "Spartan Angels" deejay exclusively gave Urban Islandz the low down on how the two deejays met.
"Jr. Dillinger took his demo to Tommy Lee and his manager Heavy D who were both shocked and impress by the young artist and his work they immediately signed him and is getting him ready for the Summer of 2013," the source said.

"Tommy Lee who is also known as Uncle Demon started calling Dillinger Nephew Demon," the source continues.

"Like Tommy Lee Jr Dillinger will be leading a Gothic rampage as Nephew Demon under Tommy Lee," the source added.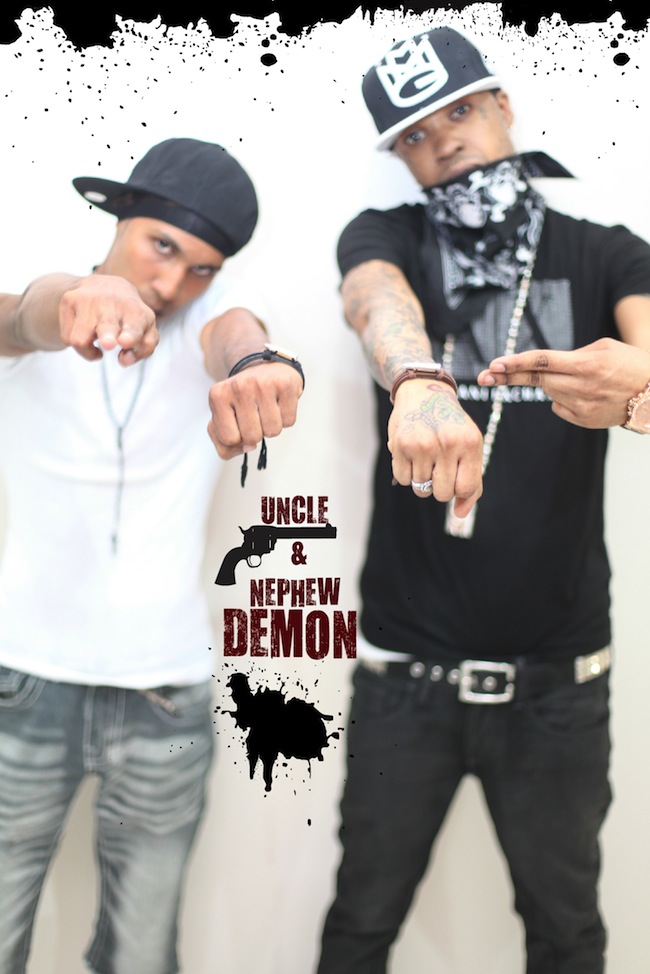 The source also told us Jr. Dillinger will be flying to Jamaica from Trinidad this week to begin recording with Tommy Lee.
Does this mean more demonic themed music in dancehall for the summer?
The source also gave Urban Islandz the other side of the story regarding that failed concert in South Trinidad last month.
"True reason for the fail Sparta Concert in Trinidad was not because of crime or weather but mainly because of promotions no one knew about the concert the promoter did no promotions to top that of the promoter held the concert in south land of Trinidad where they are more religious people and not much Tommy Lee fans since most of Tommy lee fans are from the North/East and the West Side of Trinidad and the drive from those
locations to where the show was held is almost a 2hour drive."

"The other reason for the fail concert was that on November 22 2012 a major club on the North/East did fake promotions for a Tommy Lee concert that was sold out the night
of the show The Uncle Demon superstar was a no show and no one got any refunds so the few people that knew about the show was a bit fearful that is was another scam by promoters."
The source also said Tommy Lee is booked for another concert in Trinidad for this summer that will be held on the East Side.