Rihanna, Damian Marley and Ziggy Marley on one stage can only mean one thing… EPIC.
Earlier this week we learned that Rihanna will be performing a set with Bruno Mars and Sting at the Grammy Awards tomorrow night in Los Angeles.
The "Diamonds" singer has been rehearsing for her big performance most of this week. Yesterday she was snapped backstage during her rehearsal with reggae royalties Ziggy Marley and Damian Marley.
"Marleys and I #BackstageLife," Rihanna tweeted.
Its rumored that Rihanna and the Marley brothers will be performing a short reggae set at the 2013 Grammys.
Rihanna has always been a huge fan of Bob Marley. Bob would be proud of his sons accomplishments at the Grammys.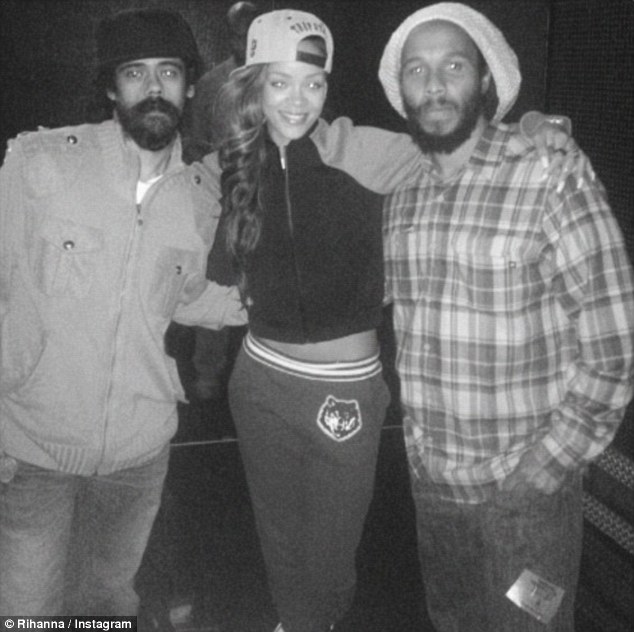 Rihanna will surely be covering up her assets tomorrow night as the CBS issued a memo asking stars to avoid revealing attire.
gallery"48920,48919,48918″]