Dancehall Hero Vybz "Michael Cake Soap Jackson" Kartel has stepped forward to address controversy surrounding his new hairstyle.
An unapologetic Kartel said, "Vybz Kartel is always unpredictable and be controversial, this new look is just me being me."
Dancehall fans has been bashing the Portmore Empire deejay regarding his portrayal of his idol "Michael Jackson." With some went as far as saying he will be doing plastic surgery to move his image closer to that of Jackson.
"A wha dis a plastic surgery next, diss a man yah gone from bad to worse," a fan told Urban Islandz on Twitter.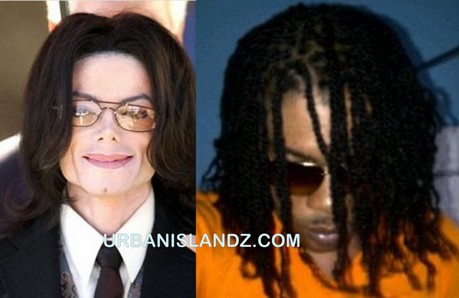 In his defense Vybz Kartel said, "Vybz Kartel Cannot Be The Next Michael Jackson, I have to be the first Vybz Kartel, because Vybz Kartel is original and authentic."
Listen to Vybz Kartel addressing his fans concern below.
Do you think Vybz Kartel will do plastic surgery?
Comments below