Dancehall Hero Vybz Kartel publicly address accusations of him selling his soul to the devil for the first time.
Long before his skin bleaching saga, Vybz Kartel have received several bashing from fellow artists and fans alike for an alleged affiliation with the Cult or Freemason as some would refer to it. But during his lecture at UWI last week Thursday (March 10), Vybz Kartel ask the audience how does one go by selling the soul to the devil.
"This is a question now for the audience… I would like to know how does one go about selling their soul to the devil," Vybz Kartel ask the over 1000 individuals in attendance. "Does the devil have a bank account… or do you first put an ad in the classified that say soul for sale in good condition, leave a number to call, the devil calls you, and you work out the fine print of it, he gives you a managers cheque for your soul."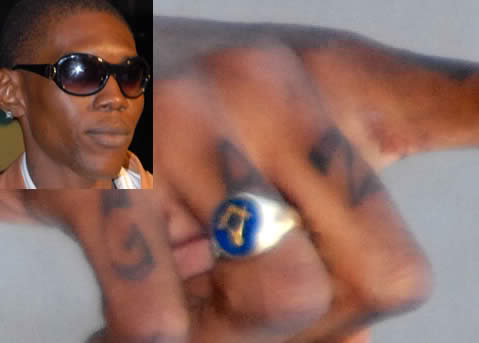 Vybz Kartel allegedly wears an evil masonic ring on one of his fingers as seen in the above photo.
This is also coming from an artist that once said in a verse of one of his more popular songs that he "reach 33 degrees a masonry heights a evil."