Urban Islandz has exclusively learned that there is a caty beef in the making over Gaza general Vybz Kartel.
A source told Urban Islandz that since Kartel has come out public with his relationship with Alliance member Busy Signal ex-girlfriend, another former female companion has gotten furious.
Our snitch told us that DiTeacha has been kept busy trying to prevent a caty beef from getting out of hand. Apparently Vybz Kartel wife and baby mother Shorty is not amused by Kartel showing off his new prize Shantal. The source said Shorty is furious and been sending threats.
Earlier this week Shorty Palmer posted a picture of Shantal and Vybz Kartel on her faceboo wall with the below comment.
"reason y mi sngle fi nuh believers im so call wifey."
See images of Kartel wife and two kids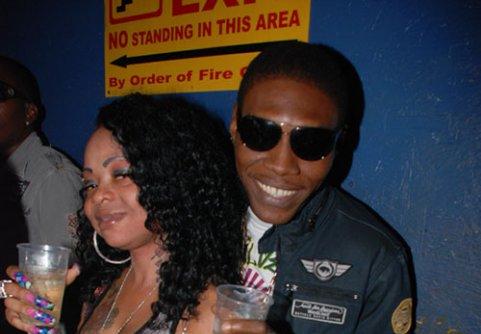 In the meantime Kartel has been on a mission to get Busy Signal attention regarding his highly publicised relationship with Shantal, the Ex of the Alliance deejay. Yesterday Urban Islandz reported that Kartel taunt Busy Signal on his facebook page with some humorous diss.
"YOW WEH DI HOTSKULL THEM DEH FROM U.T.G WEST BANK TO MIDDLE EAST DEH A WE NAME GAZA SIV OUT BWOY GYAL DOH! OH! SOME MAN SIGNAL DROP DEM TOO BUSY BUSY BUSY. DWRL" (Vybz Kartel Facebook)
Today Vybz have this to say:
"A DI 1ST INA LONG TIME MI HAPPY SO. MI FEEL FI TEK WEH A MAN GYAL TO NIGHT CAUSE A NUH BUN SHE A GIVE HIM A LOVE SHE A GIVE ME DOH!!! CAUSE MI KNOW NUFF GIRL WAH COME PAN DI GAZA FI GIVE IT UP TO DI GENERAL." (Vybz Kartel Facebook)