The mother of late rapper YNW Juvy has spoken for the first time since the trial of YNW Melly, who is accused of murdering her son and another YNW member, YNW Sakchaser.
On Thursday night, Leonora Phillips posted a message on Facebook as she grieved her late son. "Son I just wish you would have cut ties with them people LLJuvy (Long Live Juvy)," she wrote. YNW Juvy, whose real name is Christopher Thomas Jr., was born on November 20, 1998, and at the time of his death, he was an actor and had been a member of the YNW collective in Florida.
The Florida rapper was killed on October 26, 2018, in Miramar, Florida, in what prosecutors say is a murder allegedly committed by none other than his friend YNW Melly who is currently on trial for first-degree murder charges for the killing of Juvy and Sakchaser.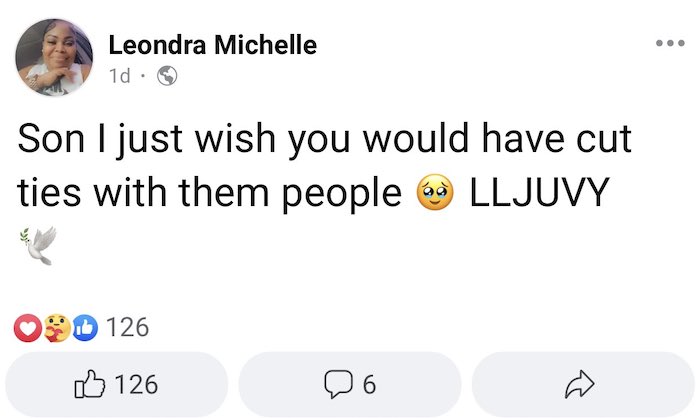 The Thomas family have been vocal about their son's killing, and their demeanor in court has also been nothing but sorrowful, while Melly has appeared to lack any remorse as he smiled or laughed in some instances during court sessions.
Juvy's mother's post comes days after a detective testified to how he was killed. According to the witness, Juvy's autopsy revealed that the rapper was shot in the head through the cheek. The gun muzzle left a burn mark in the shape of a ring on the young rapper's face leading to detectives concluding that he was killed at point-blank range from within the car and not during a drive-by shooting, as Melly's co-defendant claims.
Earlier this week, Melly's mother, Jamie King, hired private security after she claimed that Juvy's sister threatened her on social media earlier this week. The veracity of the threat has not been confirmed, but King attended court on Wednesday and Thursday with a bodyguard.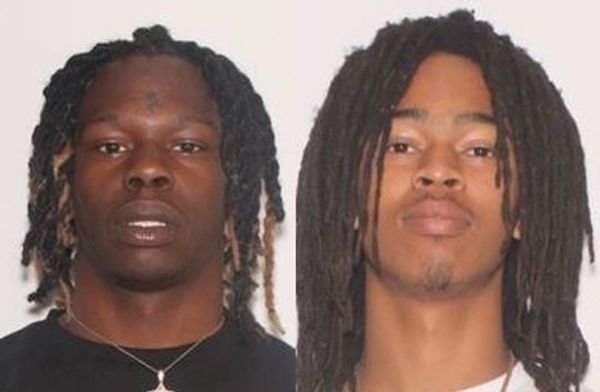 In the meantime, Juvy's father, Chris Snr, last month revealed that Melly had a dispute with his son and Sakchaser days before his death.
According to him, the artists jointly owned the copyrights for the YNW Collective, and there was a plan to sell it for $500,000. The artists appeared to have a falling out, leading to Sakchaser punching the rapper in the face.
"[Melly] didn't want to give them guys nothing, he wanted to be the only one to shine," Thomas Sr. said as he revealed that Melly was "best friends" with his son, but he did not show up to the funeral.