Stefflon Don is clarifying that she was not addressing reports that Burna Boy and Jada Kingdom were dating in a previous post which referred to an unknown female as a "whoring" gal.
Days ago, rumors began circulating that Jada Kingdom and Burna Boy are the latest celebrity couple after she was spotted wearing a 'Damini' diamond necklace, similar to Burna's signature chain, while in London.
The artiste, who broke up with her ex-boyfriend Nas EBK earlier this year, seems happy, and it appears that she might be in love once again as she shared her red roses and a brand-new Birkin bag.
Many felt that Burna Boy and Jada might be dating since she was in London but not to perform. Coincidentally he was in London for two separate performances over the past two weeks. Several fans also thought that a curious post by Stefflon Don might be directed at Jada Kingdom based on the timing of it.
"And this is why I don't fren up no wh**ing gal," a post on her Instagram story said.
On Sunday, the artiste updated her status by telling fans that she was addressing another situation in her own life, but many assumed otherwise.
In a post on Sunday, she wrote, "Let me put an @ to the person I was actually referring to since you all are so fast," the post began. "Big p*****@bigdonatella (Donatella Panayiotou) you and your husband Eugene Church @connectthedotsintl sort out this situation before I start opening my mouth," she added.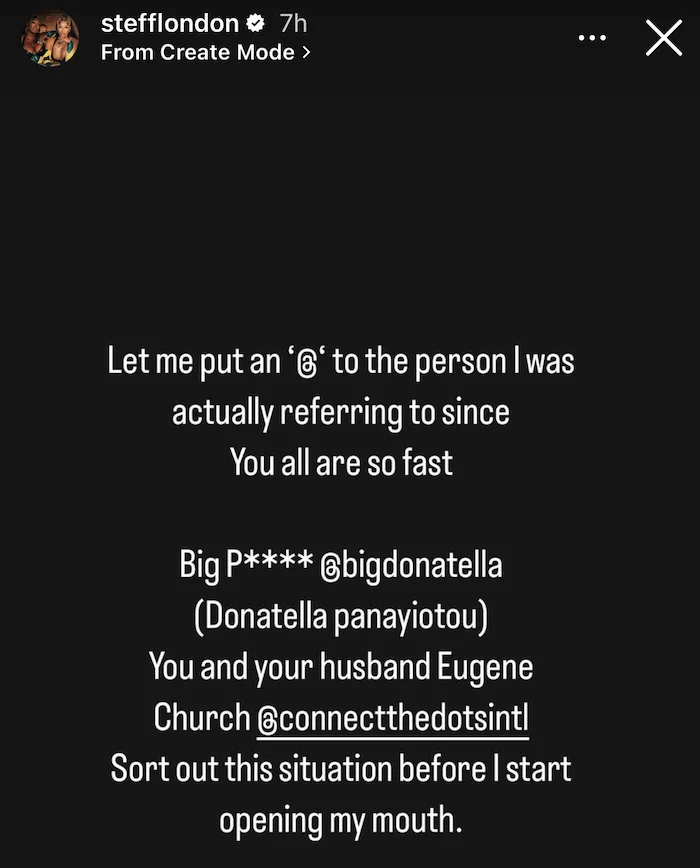 The artiste has not said anything further on the matter. A check on the two accounts she tagged showed that one of them, Connect the Dots, is actually listing itself as a talent management company that, among other things, focuses on marketing and brand development.
There are also several photos of Stefflon Don as well on the account, suggesting there might be some kind of business relationship between the two.
In the meantime, Stefflon Don is currently working on her new album, due sometime later this year. The rapper is currently spending a lot of time in Jamaica also and recently acquired a prime piece of real estate on the island's north coast.