Boosie Badazz has been declared cancer free, and he is honoring his late surgeon in a message shared on social media.
The Baton Rouge rap legend has been battling kidney cancer since around 2015 and has undergone several rounds of treatments, including chemotherapy and surgery. Boosie recently shared that he was given the all-clear after his recent check-up when he also learned that one of his doctors passed away last year, 2022, so the news is bittersweet for him.
"Stayed up all night praying for these results #cancerfree," Boosie wrote in a post where he shared a photo of himself with his medical documents in hand. "God great but he test your faith all the time. I was ready to see my cancer doctor/surgeon today but I was told he passed last year. Thank u Dr. Wood for always making me laugh when I was down u were the best. I remember u rubbin my head when I was cryin before surgery n you ask me why I was crying n I told u I was thinking about all the wrong I've done n my life."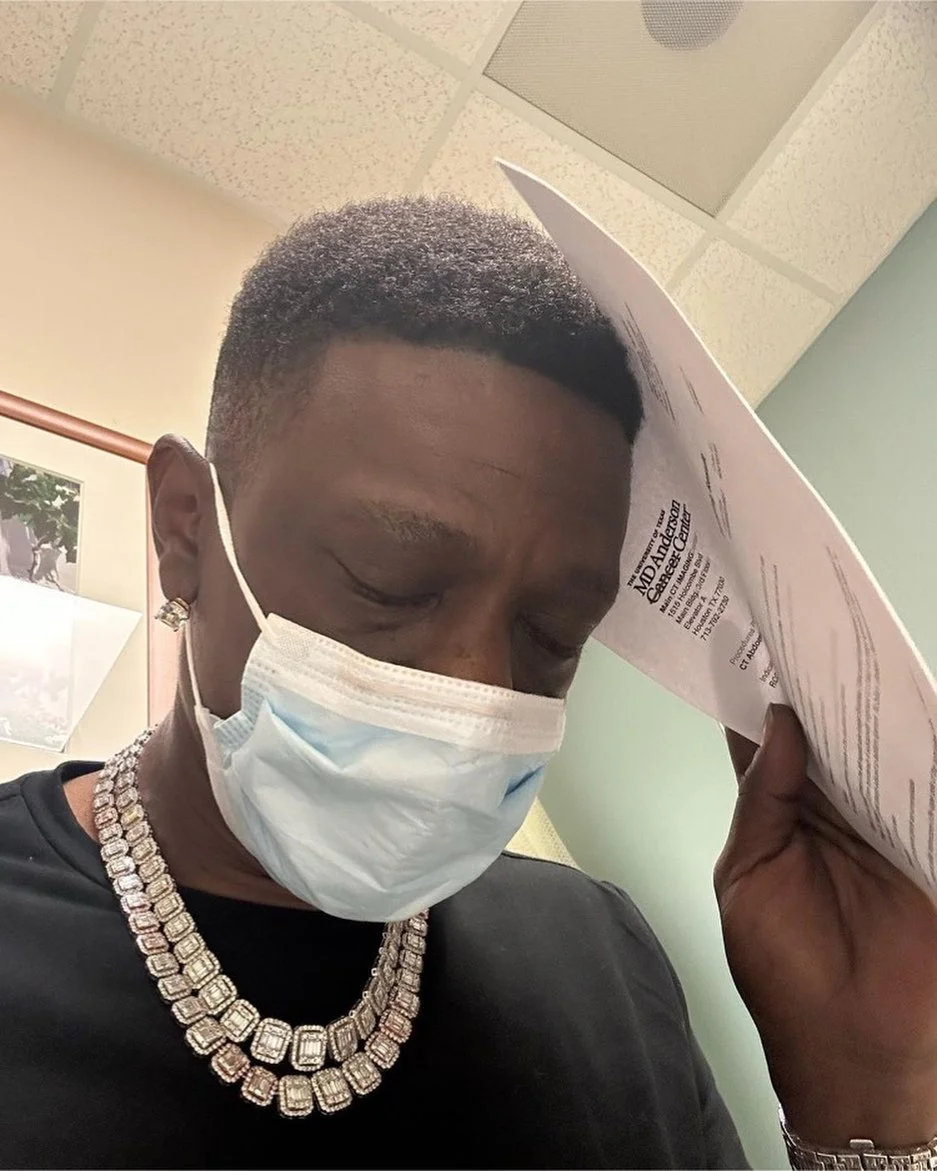 Boosie Badazz, real name Terrence Hatch Jr., says he is hurt after hearing the news of Dr. Wood's passing. The rapper is banned from Instagram but has since created another account where he interacts with his fans.
In 2015, Boosie underwent surgery performed by Dr. Wood to remove a cancerous tumor from his kidney. A few months later, he shared the news with his fans that the surgery was successful and he was on his way to recovery.
The last time that Lil Boosie declared he was cancer free was in 2021 when he asked fans to pray for him as he got ready for his annual cancer screening. He later shared that he was given the clear by his doctors and breathed a sigh of relief.