Shenseea is dripping in honey on the cover art of her new song "Curious," which arrives on Friday ahead of her forthcoming sophomore album. The Jamaican singer announced the new song on Monday (April 10), days after unleashing her "Locked Up Freestyle" over Akon's classic beat.
The cover art features Shenseea wearing a gold crown with a giant gold ring and diamond-studded gold accessories on her long nails. There is also a liquid substance that appears to be honey dripping down her face while being surrounded by bees.
Over the weekend, ShenYeng shared a thirst trap bikini photo of herself, letting her female fans know she got something on the way for them. "14/04 I got something fi di bad gyal dem! lock in [padlock emoji]," she tweeted on Saturday (April 8). She added in another tweet, "Gonna do it BIG for my culture." Her rumored boyfriend and producer, London On Da Track, commented fire emojis on her post, with other reactions coming from Dizzy Clean Face, Stephen' Di Genius' McGregor, and Romeich Major. "It's the season again," Dizzy commented.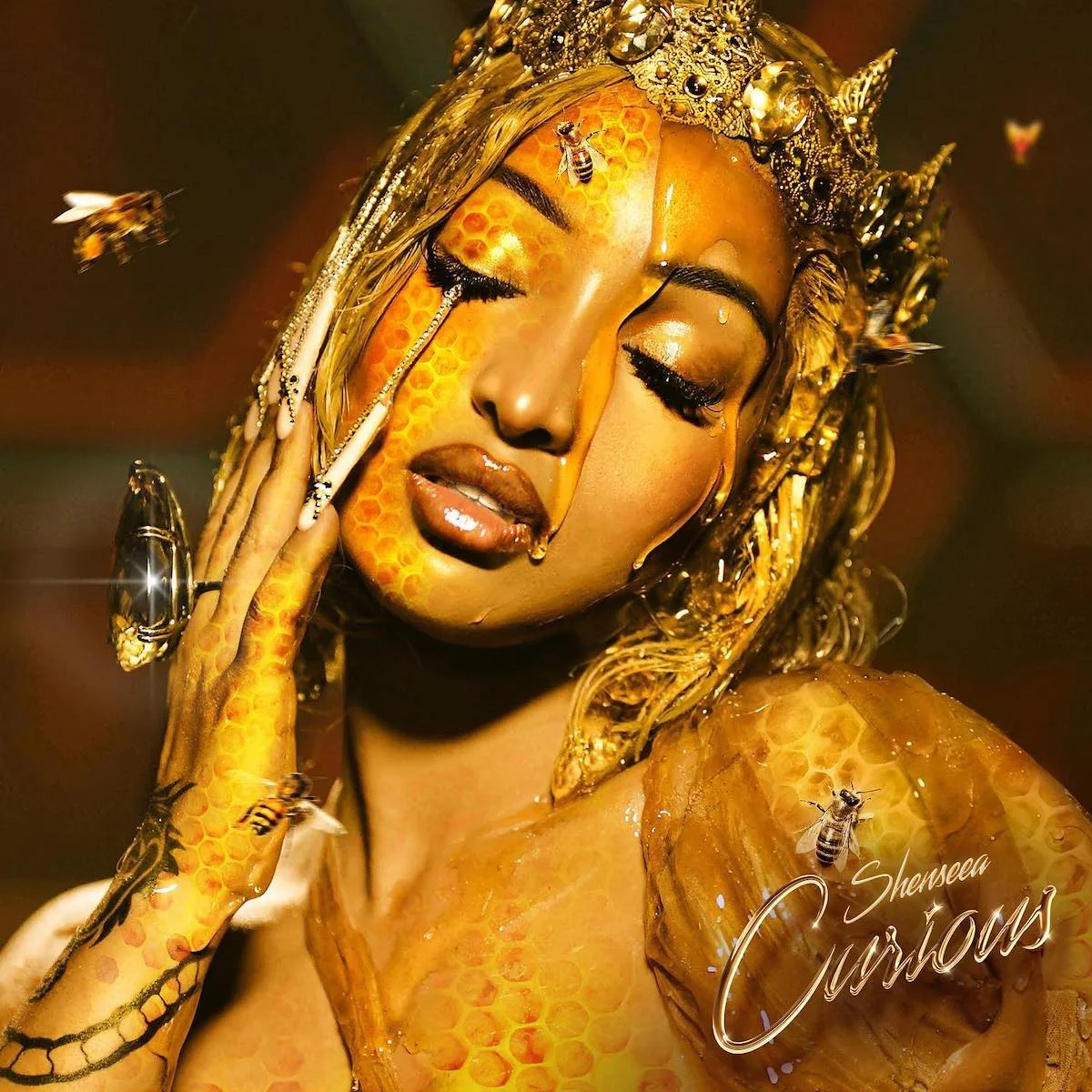 Some fans questioned if the song will be in Jamaican patois or English. "I'm very curious about what this one sounds like," one fan wrote while another added, "Ah patios song dis goodie?"
The Alpha artist recently shed some light on the sound of her upcoming album, saying she will be making dancehall music that the American market can understand.
"I'm about to shoot my very first single from my second studio album real soon and I'm pretty excited about that. I think it's gonna be amazing," she said in an interview with Billboard. She added that her upcoming music is "pretty much dancehall that Americans can love and enjoy and understand."
She also hinted that Kanye West could be a feature on the project. Shenseea's sophomore album is the follow-up to her debut LP, Alpha, released in March last year. Alpha, which saw guest features from Sean Paul, Tyga, 21 Savage, Offset, Beenie Man, and Megan Thee Stallion, debut at No. 2 on the Billboard Reggae Album chart. The LP was released under Interscope Records and Rich Immigrant, a label founded by Rvssian.
Shenseea signed a deal with Rvssian's Rich Immigrant in 2019 and later a record deal with Interscope Records, making her the first Jamaican dancehall artist to sign with the label.
Look out for "Curious" this Friday, April 14, 2023.