Wayne Marshall was all smiles when he got a fresh pair of Clarks from the "Jamaica Pack" collection for his 41st birthday.
On Friday, April 9, Jamaican singer Wayne Marsheezy tallied another year around the sun. It wasn't all smiles for the family man, who started the day feeling ill. Thankfully his luck leveled out when he received a sweet gift which shows that he's equal parts patriotic and stylish.
Wayne Marshall has been dominating local music scenes for almost two decades yet. It still came as a surprise to many to learn that the deejay was ringing on his 41st birthday. Much like other entertainers, the Covid-19 has parked Marshall's career. He also doesn't record much these days and instead spends the time with his precious family. You can catch up on the shenanigans of Baby Oz, Atlas, Jaxen, Momo, and of course his wife, Jamaica's sweetheart, Tami Chynn.
Fans of the two entertainers have been allowed an open view into the lives of the two entertainers through their Meet The Mitchells Youtube series. 'MTM' Youtube channel has already secured 131,000 Youtube subscribers and continues to grow with each smile from the toddler, Oz. Wayne Marshall has also unlocked the joys of the popular social media app TikTok, banking on his natural talents as a court jester.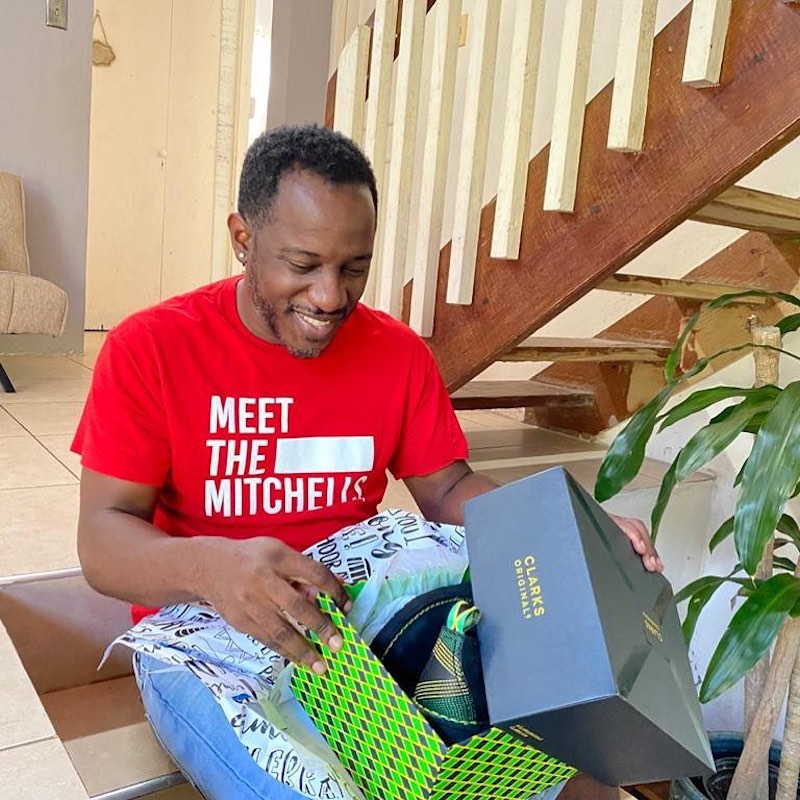 Mr. Mitchell did not prepare a skit for his big day, but he kept the smiles coming, resulting in at least one being captured as he opened his gift. The deejay was photographed opening a box containing a fresh pair of Desert Trek, also known as Bank Robbers, from Clarks Original's recently launched 'Jamaica Pack.'
Yet that was not the greatest gift of all, as his wife of just about 12 years helped in a rendition of Aaron Neville and Linda Ronstadt's 1989 hit, "Don't Know Much."
"I don't think there's a song that has ever captured how I feel about you like this one. And I don't think there's a video that captures our relationship like this one. LOL," she joked.
Marshall also received birthday blessings from Romain Virgo, Yendi Phillips, Agent Sasco, Kabaka Pyramid, Charly Black, ZJ Liquid, and Delly Ranx, just to name a few.