Tekashi 6ix9ine's mom is now pleading with the judge to give him a second chance.
Tekashi 6ix9ine's mother is now pleading to the judge on her son's behalf as his sentence hearing draws near. Just this week, it was reported that Tekashi 6ix9ine submitted a letter requesting leniency to the judge presiding over his case. It looks like the rapper, along with over 30 other supporters who include his girlfriend brother and his mother, are penning pleas of their own to the Honorable Judge Paul Engelmayer as well. It won't be long before we find out if Tekashi 6ix9ine's scandalous escapade as a federal informant earned the rapper his freedom. In the meantime, his mother, Natividad Perez-Hernandez, is buttering up the decision-maker, and she is laying it on thick.
According to TMZ, Tekashi's mother wrote a letter to the judge, asking him to grant her son a reprieve. In the letter obtained by the blog, Mrs. Hernandez referred to her son – whose real name is Daniel Hernandez – affectionately as "Danny" and said he was a good, God-fearing young man. She even included his favorite Bible verse.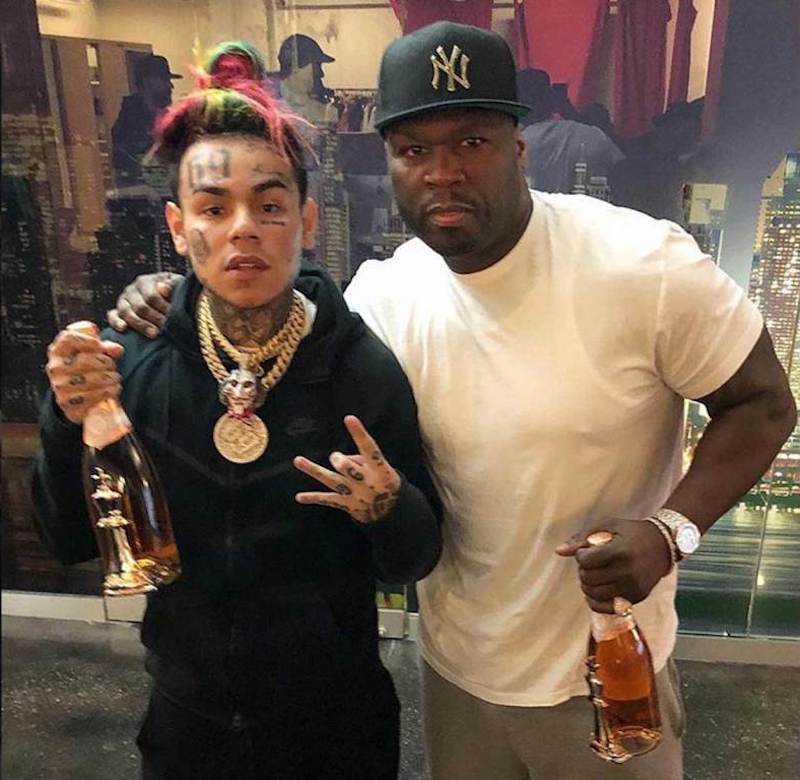 Tekashi's mother spoke on topics that range from the rapper's little league days where he was apparently so talented he was scouted to his responsibility now as the breadwinner for his family, which includes his 6-year-old daughter, Saraiyah Hernandez.
The incarcerated rapper whose been behind bars since last November has been receiving an outpour of support leading up to his court date on Wednesday. Even his bodyguard, Sam Sprouse, asked the judge for clemency on his behalf. Sprouse said the rapper was a good kid who fell in with the wrong crowd and vowed to ensure Tekashi would "stay on the path of redemption" and surround him with positive influences.
Tekashi's mom said it would be an "injustice" if they locked up her son, who is their family's financial and emotional support. We can't wait to see if justice will be served.