Suge Knight's son Jacob Knight spends an entire day going off on Eminem on the Gram.
Eminem is clearly public enemy number 1 for December as everyone wants a piece of him. The decade long-beef between Eminem and Nick Cannon reignited earlier this month after the Detroit rapper went for Nick on Fat Joe's new track. Nick released a diss track aimed at Em titled, "The Invitation," which features Hitman Holla, Charlie Clips, Prince Eazy, and a recorded conversation of incarcerated label exec Suge Knight.
Ever since the release of the track, Suge Knight's son has been throwing quite a few uppercuts at Eminem. Jacob Knight took to his Instagram page, where he made disrespectful posts about the rapper.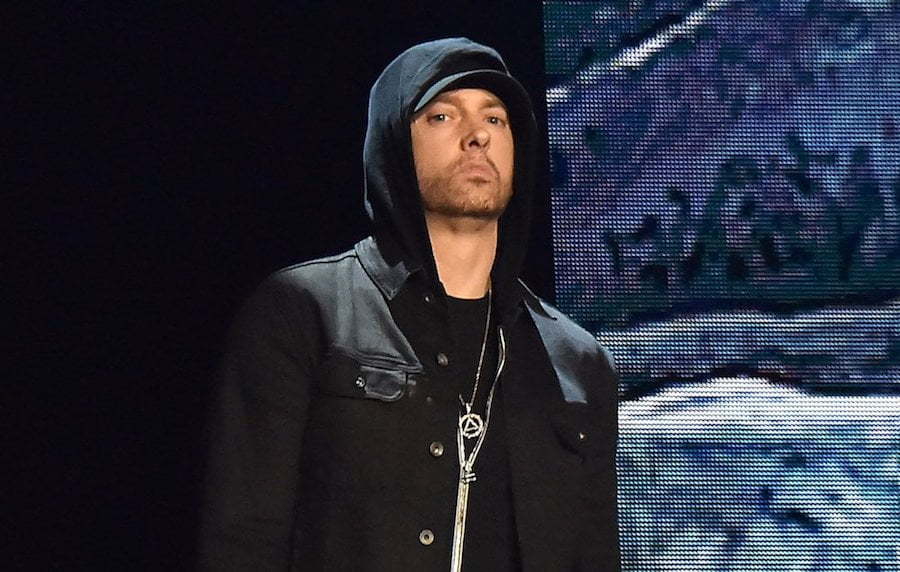 In one of the posts showing Em, he left the following caption, "This guy f**king s*cks." To prove his hate and disgust for Marshall, he even posted an image of a type of hat that Em usually rocks and captioned it, "This hat f**king s*cks!"
Knight has clearly booked an extended ride on the Eminem hate train, and it seems he had the time of his life. He continued his onslaught, posting, "All my life I never heard nobody and I mean nobody ever say 'Play that Eminem song.'" His caption expounded on his post, "Y'all know it's the truth. I can go outside walk down 100 miles and not a single car will be playing Eminem."
In another post, Jacob wrote, "Suge Knight is the reason why we have: Dre Beats, [Eminem]. If Suge didn't exist none of this sh*t would hahaha." He continued by taking shots at Em's fans and even had a little something left in the tank to take a jab at Big Sean, "Eminem fans are stubborn but still they should know. His whole career is based off a Dre co-sign. 8 mile was weak and ashy. Detroit really got real rappers! Not Big Sean!"
His last punch was when he posted an image of himself standing in front of a mic with headphones on. He captioned it "In the studio getting ready to f**king end M&Ms career. #newdeathrow"
That was approximately a day ago, and it seems he has paused to celebrate his birthday and possibly prepare his diss track to bury Eminem. Either way, it seems Jacob has taken a short paragraph out of his dad's book on heavyhanded approaches.